Virgin Atlantic Gala
Black Mass
Johnny Depp, Benedict Cumberbatch and Joel Edgerton ramp up the thrills in Scott Cooper's (Crazy Heart) chilling crime drama.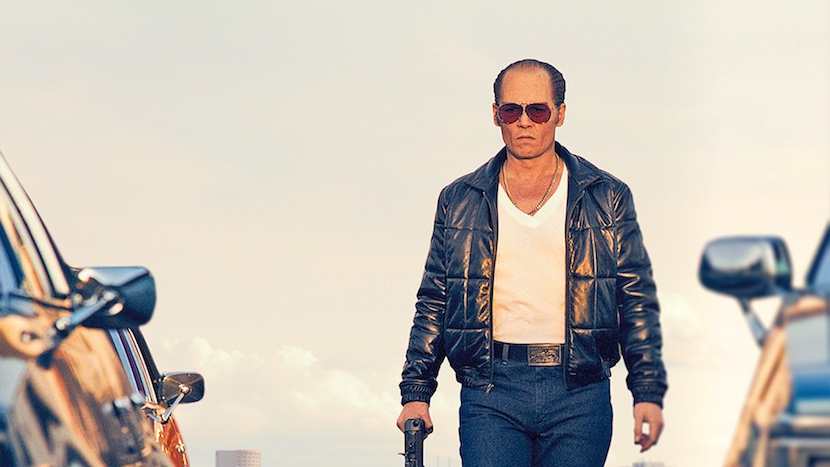 Director Scott Cooper
Producers John Lesher, Brian Oliver, Scott Cooper, Patrick McCormick, Tyler Thompson
Screenwriters Mark Mallouk, Jez Butterworth
With Johnny Depp, Joel Edgerton, Benedict Cumberbatch, Rory Cochrane, Jesse Plemons
USA 2015
124 mins
UK distribution Warner Bros. Pictures
With its gritty and absorbing depiction of vice and corruption in Boston, Scott Cooper's (Crazy Heart) chilling crime drama joins the esteemed ranks of The Departed and legendary TV series The Wire. Adapted from Dick Lehr and Gerard O'Neill's acclaimed book, it charts the rise of one of America's most notorious mobsters. FBI Agent John Connolly (Joel Edgerton) persuades his superiors to let him approach Irish gangster Jimmy 'Whitey' Bulger (Johnny Depp) to become an informant for the FBI. Connolly reaches Jimmy via his brother, Billy Bulger (Benedict Cumberbatch), a political rising star on the fast track to becoming State Senator. The goal is to eliminate their common enemy – the Italian mob. However Connolly, who draws on a misguided sense of South Boston loyalty, holds none of the power. Initially oblivious to the fact that the alliance he builds is protecting Whitey and allowing him to consolidate his powerbase, Connolly soon realises that if he exposes him, he will cast suspicion on his own actions. Cooper, who has already proved himself a superb director of actors, extracts gripping performances from the stellar ensemble cast, with Depp almost unrecognisable as the brutal, ruthless gangster and Edgerton unnerving as the FBI agent who gets in too deep.
Clare Stewart
Image gallery