Sonic Gala
Björk: Biophilia Live
Not just a concert film but a record of Björk's groundbreaking Biophilia project, which reached its climax with a ravishing show at Alexandra Palace.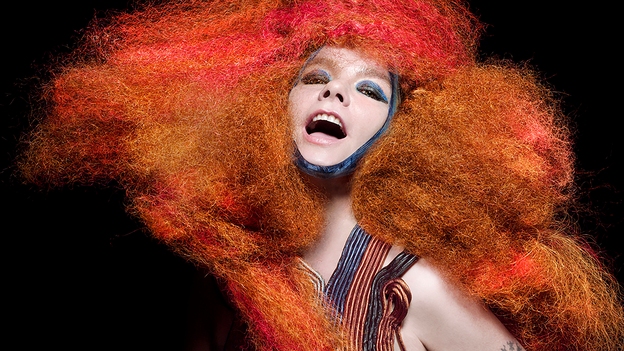 Open image gallery
Directors Nick Fenton, Peter Strickland
Producer Jacqui Edenbrow
With Björk, Manu Delago, Graduale Nobili
UK

2014

97 mins
Sales One Little Indian
We are pleased to announce that, in light of the sound problems at the screening at Odeon West End during the London Film Festival on Thu 9 Oct, as promised, we have confirmation of a repeat screening of this film for Sunday Sunday 26 October 13:30 at NFT1, BFI Southbank. We would like to offer those who attended the screening on 9 Oct priority access to the above. These tickets will be complimentary and can be booked by calling our phone sales team on 020 7928 3232 (9.30am to 8.30pm daily) or by bringing your original tickets to our box office counter. Where possible, if you could quote your previous order number to our staff this will help them book you in more easily. This screening will have unallocated seating.
Previous bookers will have exclusive access to this screening until Sat 18 Oct at noon when, subject to availability, tickets will be made available for wider sale at ticket price £11.50, concs £9 (Members pay £1.50 less).
Once again, we apologise for the issues faced and hope that the above will give the opportunity to see the film in its full glory.
Björk has long been established as that rarest, most exotic of things – a celebrated artist with an uncompromising commitment to innovation and experiment – and her Biophilia project represented so much more than her eighth studio album. Conceived from the outset as a multidimensional, multimedia project that explores the creative nexus between music, nature and technology, Biophilia incorporated ten new compositions partly composed on an ipad and released as interactive apps, a series of live performances, workshops for children and an interactive website – a grand artistic ambition that Björk realised with characteristic verve. Biophilia Live is a film of the extraordinary closing performance of the project, at London's Alexandra Palace in 2013. Typically, Björk opted to collaborate with artists of high pedigree in the form of British auteur Peter Strickland (whose third feature The Duke of Burgundy also screens at this Festival, p20), and BAFTA-winning editor Nick Fenton, who co-direct with a sensitive approach, allowing the show's impressive theatricality, choreography and Björk's own powerful energy speak for itself. And what a show it is. Striking visuals that depict macro and micro natural themes – tectonic shifts, lunar cycles, jellyfish, lightning and gravity are synthesised with music which is beautifully intricate in structure and played upon specially made instruments, all of which combine with Björk's otherworldly voice to create a kind of futuristic philosophical opera.
Stuart Brown