Beti and Amare
In 1930s Ethiopia, a young woman escapes Mussolini's army and is almost attacked by bandits, were it not for the arrival of an otherworldly presence whom she befriends.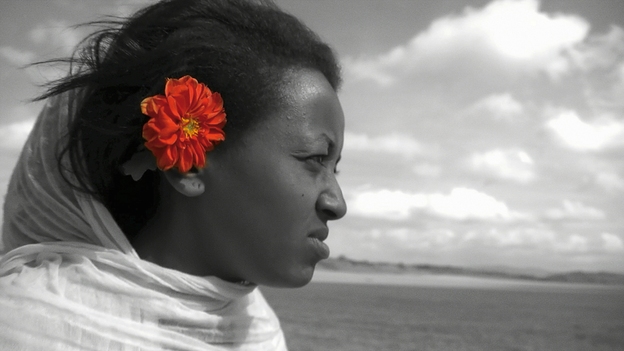 Open image gallery
Director Andy Siege
Producers Andy Siege, Pascal Dawson, Mahdere H Sisay
Screenwriter Andy Siege
With Hiwot Asres, Pascal Dawson, Biniyam Kore
Ethiopia-Germany-Canada

2014

94 mins
UK distribution Aya Distribution
Beti and Amare is an audacious, lower-than-micro-budget feature that blends romance, war, sci-fi and revenge film elements with a glorious level of invention. Set during the 1936 war between Italy and Ethiopia, the film sees Beti, a beautiful young woman, evade Mussolini's advancing troops by travelling to the home of her elderly uncle, who lives alone in a cabin in the midst of a vast, barren landscape. The two settle down to a quiet existence together, but the menace of the war and local thugs are only just held at bay. When three men turn up at the property, hell bent on raping Beti, she is saved by an otherworldly presence, whom she names Amare. Reportedly delivered on a budget of under $7,000, Beti and Amare is a hugely impressive debut by Andy Siege and features a standout performance by Hiwot Asres as Beti. Quite simply, you won't have seen anything quite like this.
Keith Shiri