Being Evel
The lives and loves of a daredevil.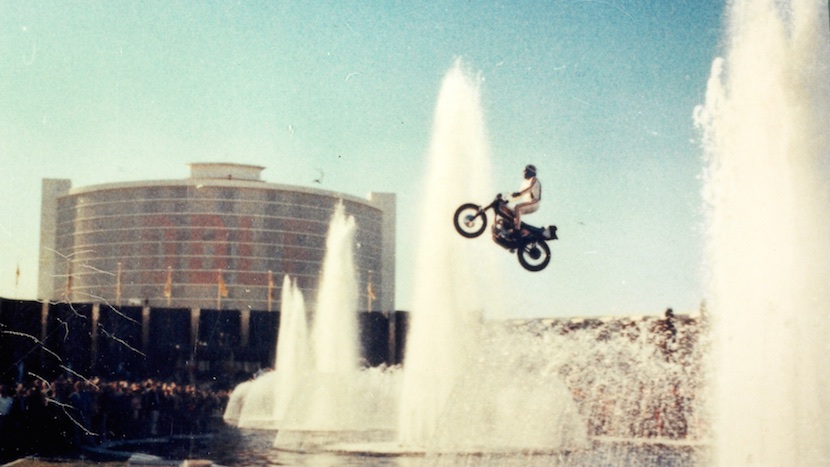 Director Daniel Junge
Producers Daniel Junge, Johnny Knoxville, Jeff Tremaine, Mat Hoffman, Brendan Kiernan, Justin Moore-Lewy
Screenwriters Daniel Junge, Davis Coombe
USA 2015
102 mins
Sales K5 International
With his Elvis-inspired jumpsuits and reckless stunts, Robert Craig 'Evel' Knievel cast an indelible shadow over 1970s pop culture. He cheated death so many times and in so many ways he seemed almost immortal. Presented by Johnny Knoxville, this often mind-boggling documentary reveals the real Knievel – the frequently shocking truth about a petty criminal-turned-household name who became America's flamboyant motorcycle hero, throwing himself into the show-off business without a minute's thought. The stakes were astronomically high – his insanely ill-judged 1974 rocket-powered leap over Snake River Canyon in Idaho is especially nail-biting to watch – but the charismatic Knievel makes it all seem so effortless. For a time, Evel appeared to lead a charmed life. Then things stop going his way. For older audiences this is both a nostalgia trip and the ultimate cautionary tale, but for the Jackass generation it's a warts-and-all portrayal of the genius grandaddy of devil-may-care.
Damon Wise
Image gallery