Special Presentation
Before the Flood
+ intro by Leonardo DiCaprio and director Fisher Stevens
Leonardo DiCaprio teams up with Fisher Stevens to present an irrefutable and urgent update on the facts about climate change.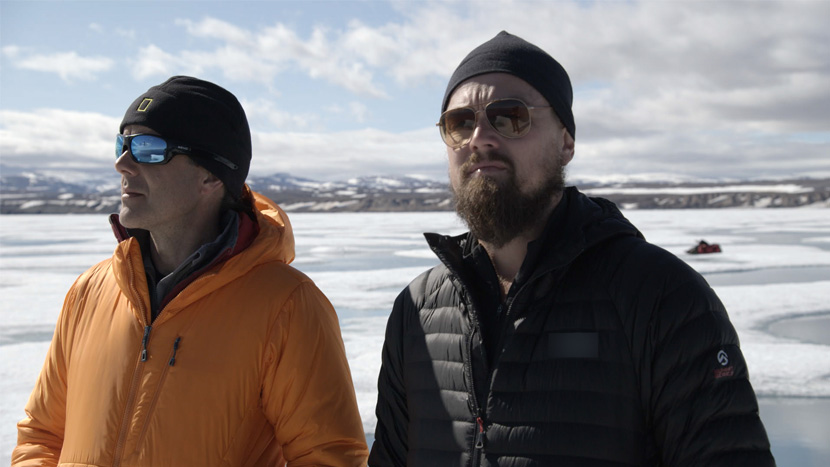 Dir Fisher Stevens
Prod Leonardo DiCaprio, Fisher Stevens, Trevor Davidoski, Jennifer Davisson, Brett Ratner, James Packer
Scr Mark Monroe
USA 2016
96min
Sales Cinetic
These members of the filmmaking team are expected to attend the festival:
Leonardo DiCaprio, Producer
Fisher Stevens, Director
See the full list of visiting festival guests. Please note that we can't guarantee guest attendance at any particular screening.
Leonardo DiCaprio puts on his environmental activist cap and teams up with fellow actor and Academy Award-winning producer of The Cove (2010) Fisher Stevens (directing here) to raise the alarm bell about climate change. "Time is not a luxury we have" says DiCaprio as we follow him, between shooting scenes from The Revenant, in his relentless campaign around the globe meeting scientists, world activists and local residents of impacted areas to gain a deeper understanding of one of the most vital and complex issues of our times. Astutely aware of the power of DiCaprio's celebrity and the value of being able to use this to responsible effect, the film team is able to access the world's most influential figures including president Barack Obama and Pope Francis as well as prominent international scientists and activists playing key roles in combatting climate change such as Sunita Narain, Lindsey Allen and Piers Sellers. DiCaprio's genuine passion and knowledge for the subject, his charisma and straight-forward approach, and his obvious comfort working with Stevens behind the camera make for an accessible documentary of depth and scope. Not only does Before the Flood present an irrefutable and urgent update on the facts about climate change, it also investigates and proposes solutions and actions that can be taken now, to prevent the flood.
Clare Stewart