Thrill Gala
Beeba Boys
A highly stylish drama about immigrant Sikh gangs fighting for supremacy on the streets of downtown Vancouver.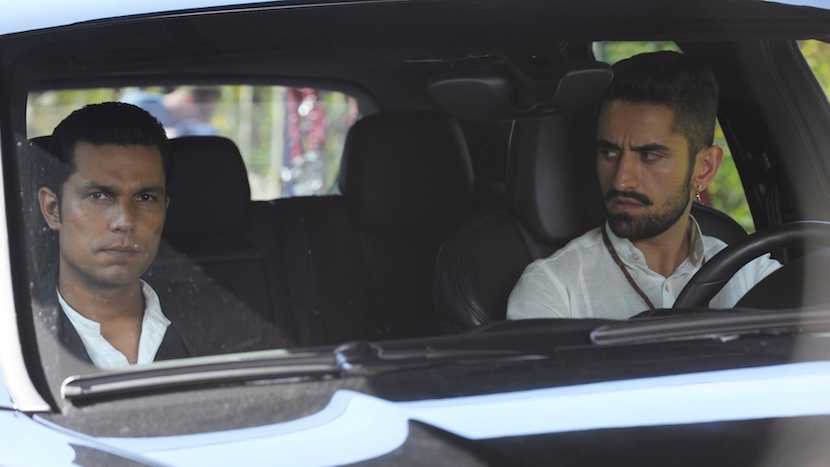 Director Deepa Mehta
Producer David Hamilton
Screenwriter Deepa Mehta
With Randeep Hooda, Ali Momen, Waris Ahluwalia, Sarah Allen, Gulshan Grover
Canada 2015
104 mins
UK distribution Mongrel International
Acclaimed director Deepa Mehta (Fire, Earth, Water, Midnight's Children) kicks down new doors with this energetic gangster movie that also explores South Asian family values. Set in Vancouver's Sikh immigrant badlands, it finds young kingpin Jeet Johar (Randeep Hooda) and his sharp-suited gang the Beeba Boys on the rise. So far, they've left a trail of blood in their attempt to take over the local drugs market. However, when Jeet isn't managing his cadre of dapper toughs, he's doing his best to be a respectful son to his mother, to follow his religion with as much diligence as his profession will allow, and to hold his crumbling family together. When the Beeba Boys try to muscle in on the turf of a rival gang, led by local Don Robbie Grewal (Gulshan Grover), the resulting conflict threatens to tear apart all the families involved. Jeet's boys will learn the true meaning of betrayal on their way towards this film's dazzling showdown. Peppered with razor-sharp comedy in the post-Tarantino vein and bolstered by a high-energy Bhangra hip-hop score, Beeba Boys is a rumination on how a gangster can also be a man of both faith and the family – explored with the social resonance we've come to expect from Mehta.
Cary Rajinder Sawhney
Image gallery