American Express® Gala
Battle of the Sexes
Emma Stone and Steve Carell star in this playful true story of the 1970s gender wars played out on the tennis court, while the world watches.
Credits
Dir Valerie Faris, Jonathan Dayton
Prod Christian Colson, Danny Boyle, Robert Graf
Scr Simon Beaufoy
With Emma Stone, Steve Carell, Andrea Riseborough, Sarah Silverman, Bill Pullman, Alan Cumming, Elisabeth Shue
USA
2017
121min
UK Distribution Twentieth Century Fox
The legendary 1973 tennis match between Billie Jean King (Emma Stone) and Bobby Riggs (Steve Carell) takes centre court in this rousing, playful and funny film from Valerie Faris and Jonathan Dayton (Little Miss Sunshine). The sexual revolution is in full swing and Billie Jean King is number one, but why won't the US Tennis Association respond to her call for gender equality? Together with the founder of World Tennis magazine Gladys Heldman (Sarah Silverman), she sets forth to lobby the Board, riled by the blatant discrepancy between the prize money offered to male and female players (sound familiar?). Faced with mocking resistance from the blokes in power, the women establish an alternative tournament (now the WTA). Initially buoyed by the success of their venture and the camaraderie of her fellow players, Billie Jean is soon thrown off her game by a blossoming romance with Marilyn Barnett (Andrea Riseborough), the arrival of title contender Margaret Court and an unexpected late night call from one-time men's champ, Bobby Riggs.
A seasoned hustler with a gambling habit and a wife (Elisabeth Shue) who is fast running out of patience, Riggs pitches a challenge match that King ultimately can't resist – 'male chauvinist pig versus hairy legged feminist!'. Simon Beaufoy's (Slumdog Millionaire, The Full Monty) agile screenplay mines the rich comic potential of this central rivalry while honouring the spirit, vulnerability and resilience of Billie Jean, whose off-court battle to come to terms with her own sexuality is at the pulsating heart of the story. Stone is radiant as the player whose impact on gender politics was as powerful as her legendary forehand, while Faris and Dayton deliver aces with another sprightly, enjoyably rebellious film that relishes the fallibility of its characters, as much as their triumphs and serves as an all too timely reminder of how far we still have to go.
Clare Stewart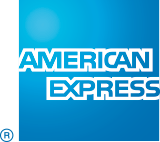 Festival guests
These members of the filmmaking team are expected to attend the festival:
Valerie Faris, Director; Jonathan Dayton, Director; Andrea Riseborough, Cast; Emma Stone, Cast; Billie Jean King, Special Guest
See the full list of visiting festival guests. Please note that we can't guarantee guest attendance at any particular screening.
Additional information
The screenings on Sat 7 and Mon 9 Oct have an audio-description soundtrack for customers who are blind or partially sighted. Headphones are available on request.
The screening on Sat 14 Oct has English language subtitles, including descriptions of non-dialogue audio, for customers who are deaf or hard of hearing.
American Express Gala: Battle of the Sexes – Across the UK
Tue 10 Oct
Audiences outside London will have the chance to see red carpet footage and interviews with the film's creators captured at the American Express Gala, followed by a special preview screening of Battle of the Sexes. This exclusive presentation will take place at local cinemas across the UK. Book your free tickets now via Show Film First.
Screenings will be at the following locations:
Aberdeen Union Square
Ashton Under Lyne
Bolton
Braintree
Brighton
Broughton
Cardiff
Castleford
Cheltenham
Chichester
Dublin - Parnell Ctr
Dundee
Glasgow Renfrew Street
Glasgow Silverburn
Ipswich
Middlesbrough
Poole
Rochester
Sheffield
Telford
Weymouth