Barakah Meets Barakah
Barakah Yoqabil Barakah
A humble government official and rebellious vlog star develop a tentative romance amid strict Saudi Arabian cultural taboos in this warm-hearted, slyly subversive romantic comedy.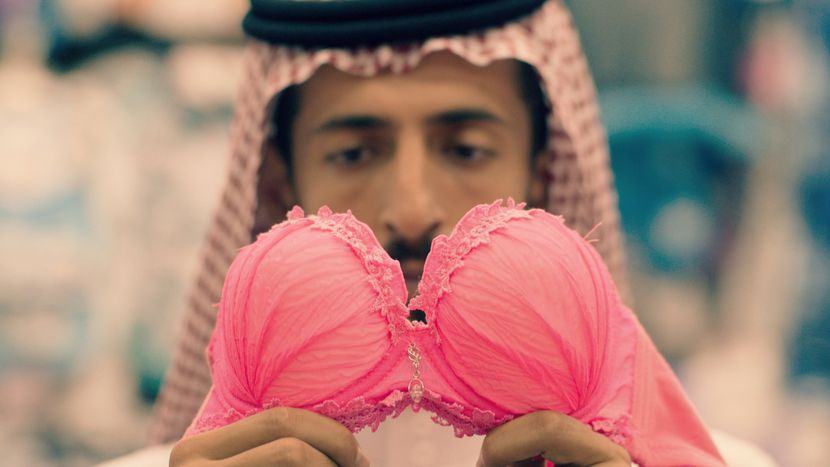 Dir-Prod-Scr Mahmoud Sabbagh
With Hisham Fageeh, Fatima Al Banawi
Saudi Arabia 2016
88min
Sales MPM Film
These members of the filmmaking team are expected to attend the festival:
Fatima Al Banawi, Lead Cast; Zainab Al Mashat, Co-Producer; Hisham Fageeh, Lead Cast; Mahmoud Sabbagh, Director
See the full list of visiting festival guests. Please note that we can't guarantee guest attendance at any particular screening.
In film terms, it's fair to say that Saudi Arabia – a mere handful of movies made, only one cinema in the entire Kingdom – remains an undiscovered country. First-time filmmaker Mahmoud Sabbagh's romantic comedy is therefore a true find, offering an insider glimpse at a still relatively cloistered society and a fresh comedic voice in its own right. As a humble municipal civil servant and a rebellious, glamorous vlog star meet and develop a mutual attraction, Sabbagh pinpoints the challenge of finding love in a land modernising with smart phones and social media yet still governed by cultural restrictions, where unchaperoned liaisons and public physical contact are still strictly forbidden. That Barakah Meets Barakah does so largely through positive emphasis on the opportunities for freedom and a gentle, persistent critique of regressive attitudes, makes for an upbeat, humorous challenge to outdated Western and Middle Eastern preconceptions alike.
Leigh Singer
Image gallery