August Winds
Ventos de Agosto
A sensual teen romance unfurls in a remote Brazilian village threatened by global warming in this haunting feature debut.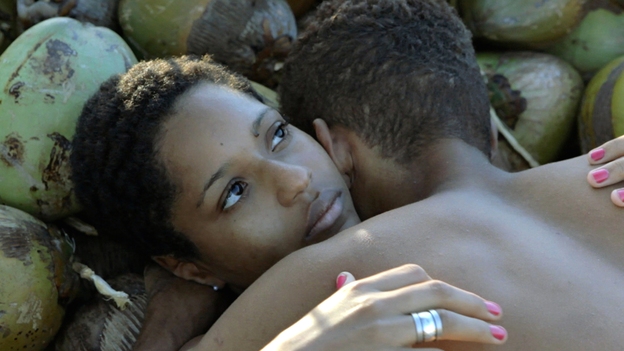 Open image gallery
Director Gabriel Mascaro
Producer Rachel Ellis
Screenwriters Gabriel Mascaro, Rachel Ellis
With Dandara de Morais, Geová Manoel dos Santos
Brazil

2014

77 mins
Sales FiGa Films
The setting of this haunting debut feature from Gabriel Mascaro is a remote village on Brazil's northeast coast. Shirley (Dandara de Morais), a young woman from the city, has moved there in order to look after her ageing grandmother. She starts dating Jeison (Geová Manoel dos Santos) and gains employment from a local farmer. Filming his actors and the landscape with an unhurried, watchful sensitivity that reflects his documentary background, Mascaro creates an atmospheric portrait of life in this remote community, in particular charting Shirley and Jeison's heady romance with seductive sensuality. He also introduces a note of disquiet with the arrival of a researcher (played by the director himself) to record the sounds of the changing coastal winds. It also becomes apparent that the village is facing the devastating consequences of global warming. A melancholy and visually sumptuous reflection on a threatened way of life.
Edward Lawrenson