Journey Gala
The Assassin
Nie Yinniang
Hou Hsiao-Hsien, winner of the Best Director award at this year's Cannes Film Festival, presents his mesmerising first foray into martial arts.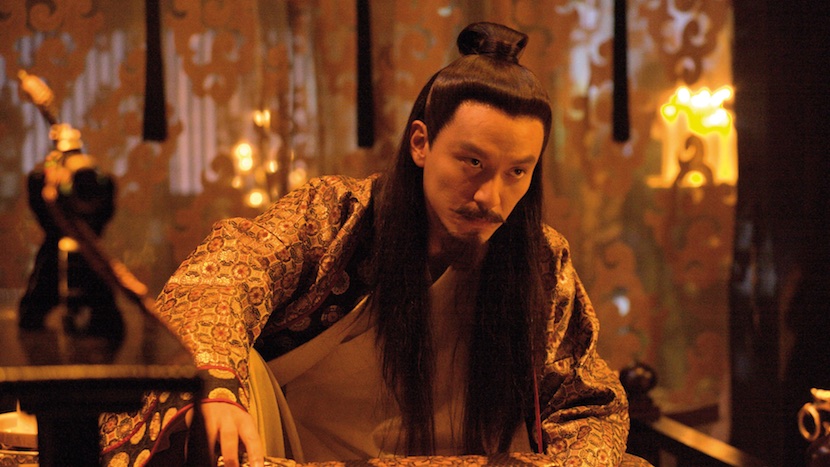 Director Hou Hsiao-Hsien
Producers Hou Hsiao-Hsien, Chen Yiqi, Peter Lam, Lin Kufn, Gou Tai-chian, Tung Tzu-hsien
Screenwriters Hou Hsiao-Hsien, Chu Tien-wen, Hsieh Hai-Meng, Zhong Acheng
With Shu Qi, Chang Chen, Zhou Yun
Taiwan-China-Hong Kong 2015
104 mins
UK distribution STUDIOCANAL

The Best Director winner at this year's Cannes Film Festival, Hou Hsiao-Hsien is the subject of a major retrospective – Also Like Life – at BFI Southbank this September, ahead of LFF's UK premiere of his mesmerising first foray into wuxia (martial arts). Breathtakingly elegant and ravishing in its composition, The Assassin is set in 9th-century China towards the end of the Tang dynasty. Lethal assassin Nie Yinniang (the incandescent Shu Qi, star of Hou's Three Times and Millennium Mambo) fails an important assignment and is sent back to her homeland on the orders of the nun who abducted her as a child and trained her in the deadly arts. Her new orders, designed to both punish her and eliminate the last vestiges of feeling in her being, are to kill the man to whom she was once betrothed – her cousin, the powerful governor of Weibo, played by Chang Chen (Three Times, Crouching Tiger, Hidden Dragon). However, Yinniang's emotions lead her to defy her Mistress and discover a new, unexpected source of strength. Her journey is mirrored by the film's transition from crisp, high-contrast black-and-white Academy ratio in the prelude, to glorious, expressive colour and 1.85:1 ratio when she arrives in Weibo. In a quietly audacious move for a genre that often uses brisk editing to match the action, Hou's regular cinematographer Mark Lee Ping Bing holds exquisitely framed wide shots, with kinetic flashes used sparingly in the brilliant action sequences.
Clare Stewart
Image gallery