Appropriate Behaviour
A twentysomething, bisexual Iranian-American woman struggles to conform to traditional Persian standards, figure out her stalled career and negotiate her troubled love life.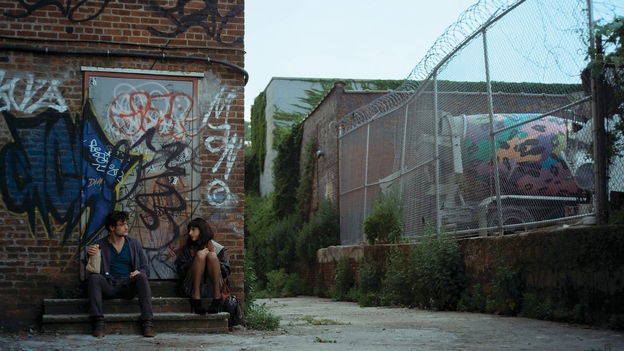 Open image gallery
Director Desiree Akhavan
Producer Cecilia Frugiuele
Screenwriter Desiree Akhavan
With Desiree Akhavan, Rebecca Henderson, Halley Feiffer
USA-UK

2014

86 mins
Sales Peccadillo Pictures
Shirin breaks up with Maxine, clutching only a strap-on dildo as she storms across Brooklyn. It's hardly what polite society would deem appropriate behaviour – which is precisely what writer-director-star Desiree Akhavan sets out to challenge in her fearless feature debut. There isn't an aspect of life that her protagonist, a twentysomething bisexual Iranian-American, can't overcomplicate and sabotage, be it cultural, professional, sexual or emotional. Veering from desperate bed hopping to disastrous kindergarten moviemaking classes, Akhavan spares herself – and us – nothing of Shirin's solipsistic neuroses. So it's all the more impressive that her bracing honesty ('You can't keep playing the Persian card' Maxine scolds) and deft, witty characterisations make for such engaging, empathetic company. The setting, subject and lack of inhibition virtually guarantee Lena Dunham (Girls) comparisons, but Akhavan's ethnically and sexually specific search for identity onscreen marks out a topography and artistic voice very much her own.
Leigh Singer