Another Year
Esche odin god
In this wounding two-hander, a young married couple in Moscow grapples with doubts about the future and divergent career paths.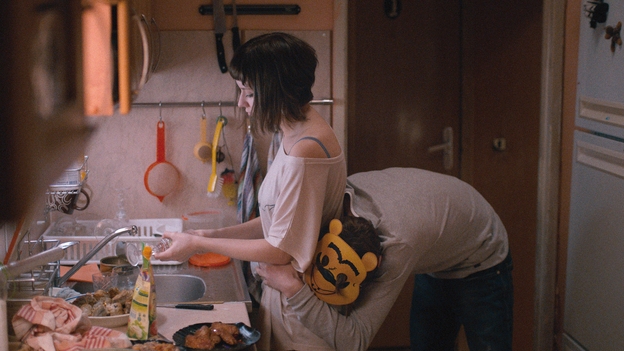 Open image gallery
Director Oxana Bychkova
Producers Nikolay Borodachev, Mikhail Rozentsveyg, Vasiliy Shilnikov, Arnold Tatarintsev
Screenwriters Natalia Meschaninova, Lubov Mulmenko
With Nadya Lumpova, Alexei Filimonov
Russia

2014

107 mins
Production company Gosfilmofond of Russia
This tart and perceptive study of a young marriage on the rocks establishes director Oxana Bychkova and both her leads as talents to watch. Yegor (Alexei Filimonov) holds down a sketchy job as an unlicensed cab driver in Moscow, while his wife Zhenya (Nadya Lumpova) takes her first steps into the world of graphic design. As one year rolls into the next via some fretful and fraught seasonal partying, it becomes clear that the pair are pulling in different directions, their shared life fraying at the seams. The escalating bitterness may recall the feel-bad likes of Blue Valentine, but the picture, with its tender sex scenes and giggle-prone lovers, manages to retain a cheek and energy wholly its own. Bychkova's portrait of Moscow's twenty-something hipster scene is served up with an insider's winking accuracy, too.
Tim Robey