Animated Shorts for Younger Audiences
Animated Shorts for Younger Audiences
This year's selection boasts some of the best new films from around the world, including a student film from the UK's National Film and Television School and work from Studio Ponoc, Disney and Skydance Animation.
Suitable for all ages
Total running time 85min
Aside from the paid screening of all the films at BFI Southbank on Sunday 17 October, Blush and Bemol will also be available to view for free on BFI Player between 6 to 17 October.

Bemol will be available on BFI Player with an audio-description soundtrack for customers who are blind or partially-sighted, and will have closed captions for customers who are D/deaf or hard of hearing.
Bemol
Director-Screnwriter

Oana Lacroix

Producer

Nicolas Burlet

Switzerland 2021. 6min
How can the animals deal with disquiet in the forest?
Tulip
Directors

Andrea Love, Phoebe Wahl

Producers

Andrea Love, Phoebe Wahl, Rocky Friedman, D D Wigley, Leah Warshawski

Screenwriter

Phoebe Wahl

USA 2020. 9min
Tulip may only be small, but she has big adventures.
Far from the Tree
Director

Natalie Nourigat

Producer

Ruth Strother

USA 2021. 7min
A young, wide-eyed raccoon is keen to see more of the world, but needs to be taught about life's dangers first.
Tomorrow's Leaves
Director

Yoshiyuki Momose

Producer-Screenwriter

Yoshiaki Nishimura

Japan 2021. 9min
With the Olympic values of excellence, friendship and respect, all can be achieved.
The Wonderful Story of Aisha, Ali and Flipflopi the Multicoloured Dhow Boat
Director

Kwame Nyong'o

Producers

Wanzilu Maingi, Dipesh Pabari

Screenwriter

John Sibi-Okumu

Kenya 2020. 4min
Aisha and Ali must decide what to do about abandoned plastic, in this film from Kenya that deals with a global problem.
A Film about a Pudding
Director

Roel van Beek

Producer

Jack Pollington

Screenwriters

Roel van Beek, Julie Nørgaard Bonde Jensen, Jack Pollington

UK 2021. 9min
A city comes under threat from a large pudding.
Blush
Director-Screenwriter

Joe Mateo

Producer

Heather Schmidt Feng Yanu

USA 2020. 11min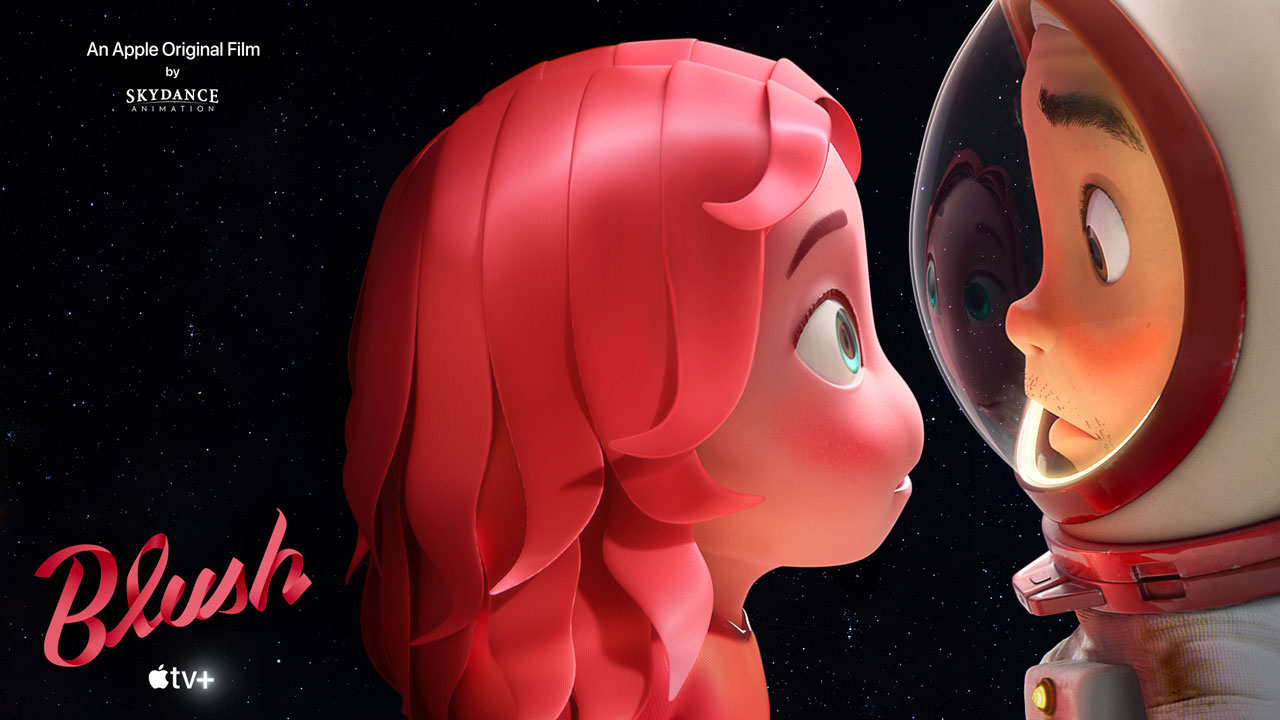 A stranded astronaut finds company on a far-away planet.
Greece Treasures
Director

Janis Cimmermanis

Producer-Screenwriter

Maris Putninsh

Latvia 2021. 11min
The Rescue Team travel to Greece when a search for underwater treasures goes wrong.
Programmed by Justin Johnson