Altman
Touching, respectful, illuminating survey of the life and works of one of the most innovative, influential and truly independent directors in the American cinema.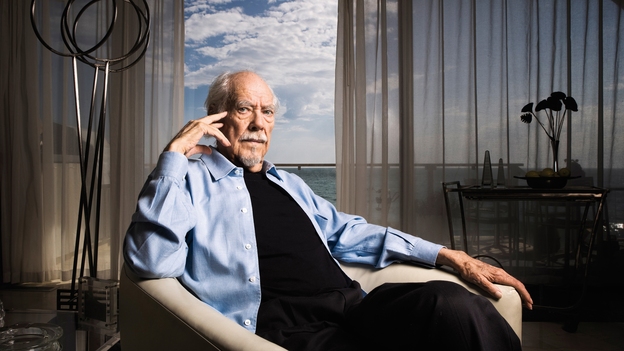 Open image gallery
Director Ron Mann
Producers Ron Mann, Bill Imperial
Canada

2014

95 mins
UK distribution Soda Pictures
Innovative, influential, instinctively independent, the late Robert Altman ranks among the very greatest of American filmmakers, his legacy an abundance of unusually personal masterpieces including groundbreaking 70s classics like The Long Goodbye and Nashville, misunderstood or little known gems like Popeye and Come Back to the Five & Dime Jimmy Dean, Jimmy Dean (showing in this strand) and late triumphs like Short Cuts and Gosford Park. Ron Mann's pleasingly no-nonsense documentary, made with the support of the director's widow Kathryn Reed Altman, uses extensive footage of its wittily articulate subject in conversation, home movies or on location, alongside incisive contributions from actors and other collaborators, to explore what was so special about Altman's highly distinctive oeuvre: its pioneering but unflashy inventiveness with regard to performance and narrative, sound and image; its subversive daring and disdain for Hollywood clichés; its consistent capacity to surprise and reveal telling truths. No wonder Paul Thomas Anderson, asked to define 'Altman-esque', simply replies: 'Inspiration'.
Geoff Andrew