All This Panic
Seven New York teens emerge from the turbulent 'panic' years into nearly adulthood in this astonishingly intimate documentary.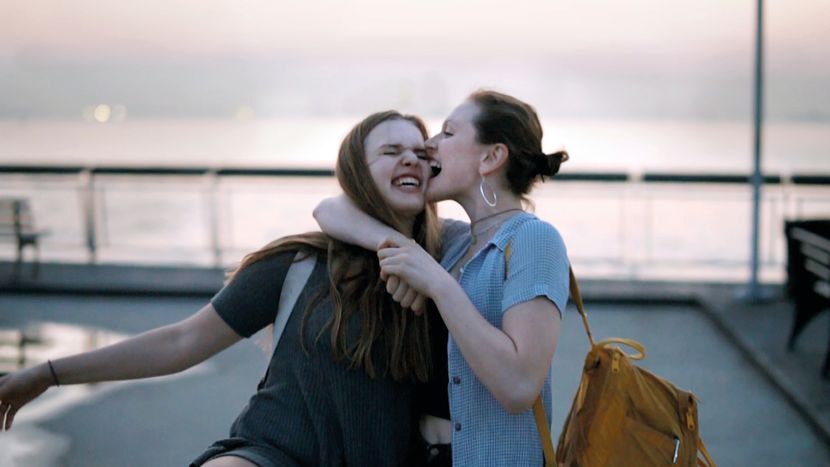 Dir Jenny Gage
Prod Christie Colliopoulos, Jennifer Ollman, Tom Betterton, Jenny Gage
USA 2016
80min
Sales The Film Sales Company
These members of the filmmaking team are expected to attend the festival:
Tom Betterton, Cinematographer; Jenny Gage, Director
See the full list of visiting festival guests. Please note that we can't guarantee guest attendance at any particular screening.
Mid-way through All This Panic, a father tells his teenage daughter, 'The whole point of growing older is that you eventually find out what's fake about you and what's real, and hopefully move on with more of the real.' The almost hyper-real quest for adulthood, authenticity and autonomy that forms the adolescent experience are the topics of Jenny Gage's astonishingly intimate film. Filmed over three years, Gage follows seven very different girls from her local Clinton Hill neighbourhood in Brooklyn during the turbulent 'panic' years and their arrival into almost-adulthood. Applying her background in fine art photography and working with cinematographer Tom Betterton, Gage perfectly evokes both the dreaminess of the girls' interior worlds and the harsher peripheral reality of adulthood that inches ever closer. Particularly astute in its depiction of the familial tensions that accompany this emergence, All this Panic reveals itself to be as profound and exceptional as its remarkable subjects.
Jemma Desai
Image gallery