All of a Sudden
Auf Einmal
A woman's mysterious death after an impromptu party sets off a dark drama that expertly combines psychological unease, murky morality and social satire.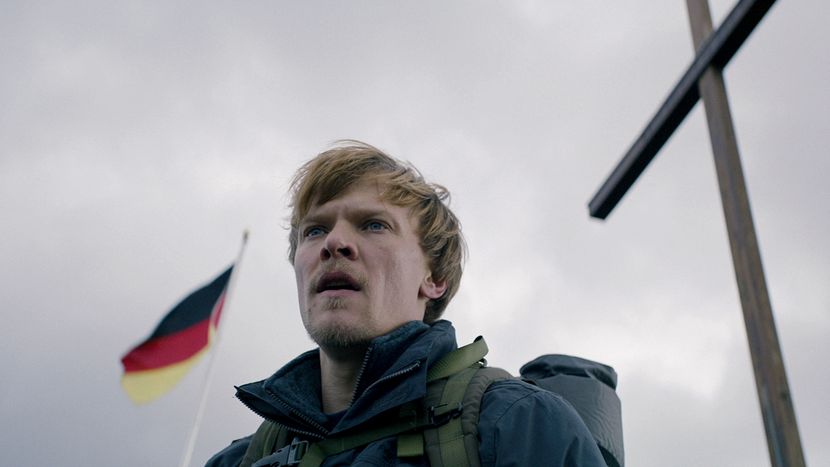 Dir-Scr Asli Özge
Prod Fabian Massah
With Sebastian Hülk, Julia Jentsch, Hanns Zischler
Germany 2016
112min
Sales Memento Films International
These members of the filmmaking team are expected to attend the festival:
Emre Erkmen, Cinematographer; Fabian Massah, Producer; Asli Özge, Director
See the full list of visiting festival guests. Please note that we can't guarantee guest attendance at any particular screening.
The first German-language film by the highly talented Turkish writer-director of Men on the Bridge and Lifelong – both of which screened at LFF – is as bold, imaginative and impressive as its predecessors. A dark psychological drama that expertly combines suspenseful unease, social satire and ethical analysis, it centres on Karsten (Hülk), a popular young professional in a quiet provincial town whose life begins to unravel after a woman dies in mysterious circumstances in his apartment after an impromptu party. What exactly happened? Indeed, who was the dead woman? Even Karsten's loyal girlfriend Laura (Jentsch) wonders about his account of events. Özge's sharp, elegantly structured script is well served by strong but nuanced performances, by striking, expressive camerawork (by Özge's regular collaborator Emre Erkmen), and by her own very assured handling of the unexpected twists and tonal shifts in what is a compellingly acerbic cautionary tale.
Geoff Andrew
Image gallery