LFF Connects Games
Alistair Hope
We welcome the globally-renowned games designer, whose work as Creative Lead on the modern classic Alien Isolation has made him one of the most respected names in the gaming world.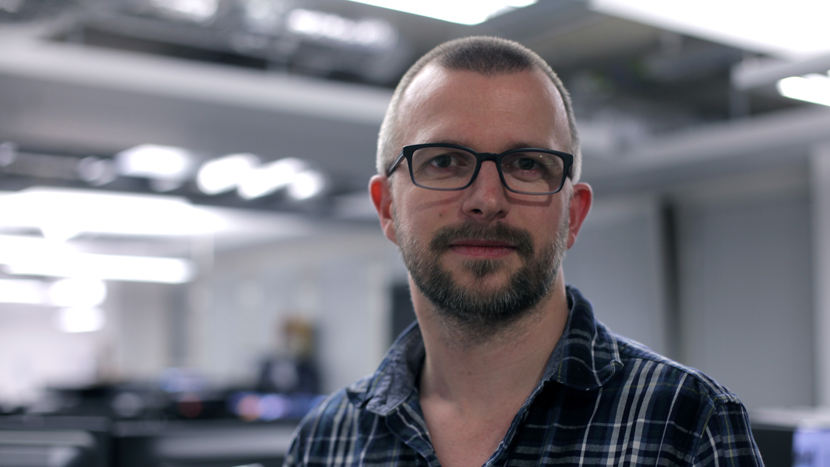 Alistair Hope studied fine art and sculpture before following his first love, creating video game experiences. As an art director and games designer, he worked on titles for Activision, Electronic Arts and Sega in a variety of genres from sports, strategy games, action adventure and survival horror. He joined Sussex-based Creative Assembly in 1996.
As the designer of the brilliant space survival horror game Alien: Isolation and Creative Lead at Creative Assembly, Hope illustrates why games designers are being lauded as auteurs in their own right and video games celebrated as an art form.
Alien Isolation picked up multiple awards and topped many a best game list of 2014 list, including ones for PC Gamer, New Statesman and the Daily Telegraph. It was praised for its retro-futuristic style, immersive scares and innovative use of AI employed to create the ultimate 'Haunted House in Space' experience, taking players back to the terrifyingly claustrophobic roots of Ridley Scott's 1979 original.
Alistair's cinematic vision makes him an ideal speaker for the new LFF Connects strand and we look forward to hearing about his work, ideas and thoughts on the past, present and future of video gaming. The conversation concerning the intersection where art, technology and entertainment collide is one that becomes increasingly more pertinent as the lines between media grow ever more blurred. Its the trailblazing artists like Hope and his contemporaries who are defining that conversation.
This event will be followed by a Networking reception in association with the BFI's Certification Unit and Creative Europe Desk.
Over the coming year the BFI will continue to explore the creative culture of videogames in its BFI Southbank programme, providing a platform for leading UK and international game developers to talk about their work.