African Metropolis
Six short films about six of Africa's most exciting cities.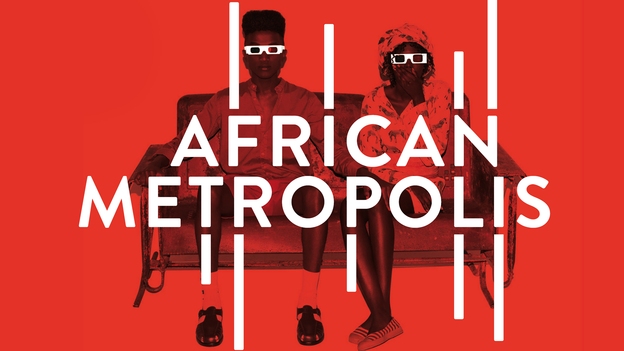 Open image gallery
Directors Jim Chuchu, Ahmed Ghoneimy, Folasakin Iwajomo, Marie KA, Philippe Lacôte, Vincent Moloi
Producers Wanuri Kahiu, , Rebecca Chandler, Idil Ibrahim, Tamer El Said, Victor Okhai, Marie KA, Claire Gadea, Makgano Mamabolo
Screenwriters Jim Chuchu, Ahmed Ghoneimy, Kemi Adesoye, Marie KA, Philippe Lacôte, Lodi Matsetela, Makgano Mamabolo
Kenya-Egypt-Nigeria-Senegal-Ivory Coast-South Africa

2013

92 mins
Sales Big World Cinema
The vitality of the African city has provided local filmmakers with a rich array of stories for their films. African Metropolis presents six short films that examine the complexity of urban life in Abidjan, Cairo, Dakar, Johannesburg, Lagos and Nairobi. They run the gamut of genres, but in all the central character is the city itself. A Jewish pensioner lives alone in a Johannesburg apartment, the last resident of an ever-changing city. In a Nairobi of the future, one man searches for the girl of his dreams. Dakar is the backdrop to an intimate conversation between two women. Abidjan once played host to the American artist Jean-Michel Basquiat. In Cairo a musician sees the gap between rich and poor expand. And a final film confronts the perils of the poverty trap.
Keith Shiri