21 Nights with Pattie
21 nuits avec Pattie
A superb French cast run wild amid mountain landscapes, in the Larrieu brothers' eccentric, witty, outrageous rural comedy about sex, death and the imagination.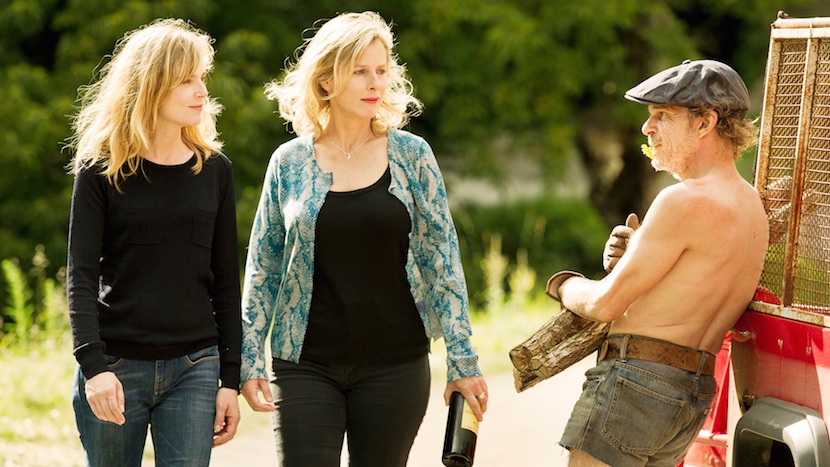 Directors Arnaud Larrieu, Jean-Marie Larrieu
Producer Bruno Pesery
Screenwriters Arnaud Larrieu, Jean-Marie Larrieu
With Isabelle Carré, Karin Viard, André Dussollier
France 2015
110 mins
Sales Pathé International

Caroline (Isabelle Carré) arrives at a mountain village in the South of France for the funeral of her solitary, bohemian mother. But in this idyllic spot, no one has death on their mind – least of all local woman Pattie, who promptly regales Caroline with hair-raising tales of epic sexual exploits. Then a mysterious turn of events attracts the attentions of a gendarme with bizarre theories, some of them implicating an old friend of Maman's (André Dussollier), who may possibly be a Nobel-winning novelist travelling incognito. The Larrieu brothers (A Real Man) offer a witty, eccentric, constantly surprising fable about desire, imagination and landscape, superbly cast (Sergi Lopez and Denis Lavant also feature), with a sharp, winning lead performance from Isabelle Carré and an outrageously funny title turn from Karin Viard as a woman with a no-holds-barred libido, and proud of it. Strange, mischievous and magical – the proverbial 'Midsummer Night's Sex Comedy'.
Jonathan Romney
Image gallery