11 Minutes
11 Minut
Jerzy Skolimowski's 'catastrophic thriller' interweaves the lives of multiple characters during a fateful eleven minutes with unexpected consequences.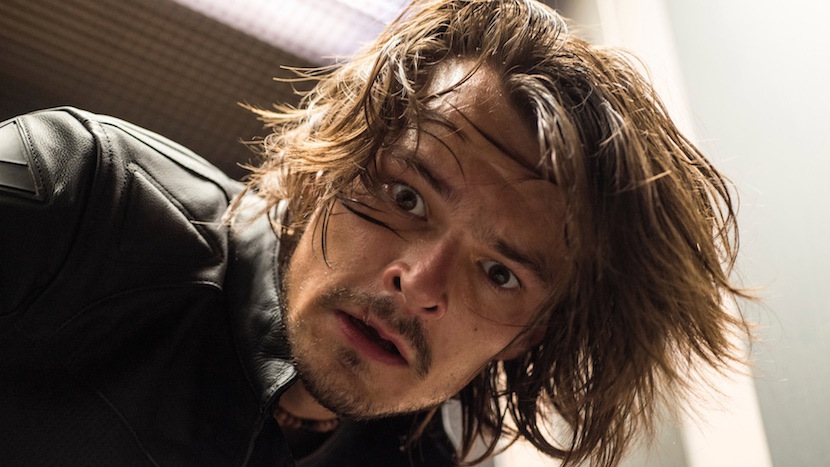 Director Jerzy Skolimowski
Producers Ewa Piaskowska, Jerzy Skolimowski
Screenwriter Jerzy Skolimowski
With Richard Dormer, Paulina Chapko, Wojciech Mecwaldowski
Poland-Ireland 2015
81 mins
Sales HanWay Films
Jerzy Skolimowski's 'catastrophic thriller' focuses on 11 scintillating minutes in the lives of a variety of characters, each of whom is following a different path – some routine, many of them life-changing, all pulse-pounding. A sexually predatory film director auditions an actress. An ambulance rushes a pregnant woman to hospital. And a motorcycle courier shifts into high gear in order to escape detection by a suspicious husband. Meanwhile, an old man sketches a bridge over a river, a street vendor sells hot dogs to nuns, and a dog does what dogs do, although this time we are watching the world from the pooch's POV. The stories overlap, but not in the way you might expect. The iconoclastic Skolimowski (Moonlighting, Four Nights with Anna, Essential Killing) has always been one to push boundaries, and in 11 Minutes he focuses his adventurous spirit on the issue of film chronology, wringing as much excitement, intrigue, motion and emotion as he can from of the film's brief but constantly re-visited timeframe. Ably assisted by striking sound design and Mikolaj Lebkowski's inventive cinematography, Skolimowski racks up the suspense offering the odd clue as to how it all turns out. You'll be holding on tight as you follow the race towards the end.
Peter Hames
Please note that the intro and Q&A of the 10 October screening will no longer be BSL interpreted. Please find a list of alternative accessible screenings.
Image gallery