10,000 km
Technology rather than love threatens to tear a couple apart in Carlos Marques-Marcet's beautifully observed study of a long distance romance.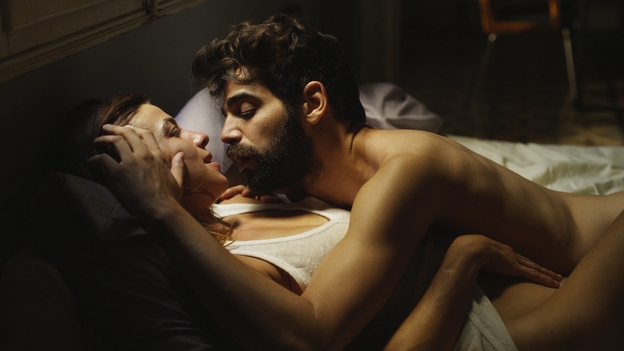 Director Carlos Marques-Marcet
Producers Tono Folguera, Jana Díaz Juhl, Sergi Moreno
Screenwriters Carlos Marques-Marcet, Clara Roquet
With Natalia Tena, David Verdaguer
Spain-USA

2014

99 mins
Sales Visit Films
For the twenty-something generation forced to leave a recession-hit Spain for employment abroad, absence doesn't always make the heart grow fonder. Alex (Natalia Tena) is a photographer struggling to find employment at home. She and her partner Sergi (David Verdaguer), a teacher, are contemplating trying for a baby. But when Alex receives notification of a residency in LA she decides to accept the invitation. Sergi, however, is keen to hold on to his part-time teaching commitments and chooses to remain in Barcelona. Carlos Marques-Marcet's topical drama dissects the dynamics and frictions of the couple's long distance relationship through skype, social media and email communication. Clean storytelling, visual economy and smart characterisation keep the action tight. 10,000km is a moving, tender and beautifully acted film about the relationship between intimacy and romance in an age where technology rather than love may well be the factor that tears us apart.
Maria Delgado