Don't Blink – Robert Frank
This riotous documentary about the American living-legend photographer, Robert Frank goes far beyond your traditional bio-doc, taking an impassioned look at the artist's creative process.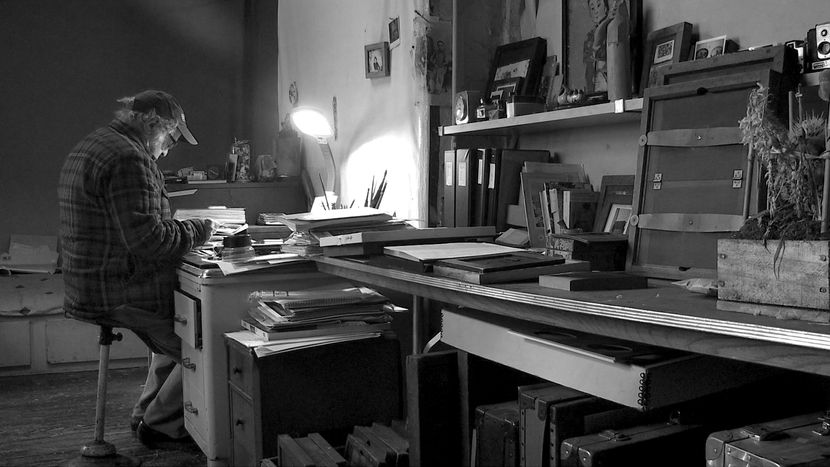 Dir Laura Israel
Prod Melinda Shopsin, Laura Israel
Scr Laura Israel, Alex Bingham, Melinda Shopsin
USA 2015
82min
Prod Co Assemblage Films
These members of the filmmaking team are expected to attend the festival:
Alex Bingham, Editor And Art Director; Laura Israel, Director; Melinda Shopsin, Producer; Hal Wilner, Music Supervisor
See the full list of visiting festival guests. Please note that we can't guarantee guest attendance at any particular screening.
This riotous documentary about legendary American photographer Robert Frank goes far beyond the traditional bio-doc. It takes an impassioned look at Frank's creative process, starting with The Americans – the book that revolutionised photojournalism – before moving back and forth into his career, from his involvement with the Beat Generation, The Rolling Stones and 1960s counter culture, to his lesser-known career in filmmaking and relationships with his wife, the artist June Leaf, and their children. Director Laura Israel has been working as Frank's editor for nearly 20 years and their longstanding friendship, and her remarkable editing skills, make this a unique, compelling and creatively rich documentary. Combining stunning monochrome imagery, footage of Frank's film works, snapshots of the artist talking about his career and a banging rock soundtrack, Don't Blink – Robert Frank is an exhilarating ride in the company of one of the most provocative, restless and irreverent photographers of this or any other time.
Laure Bonville