The Boy
A young's boys preoccupation with death takes a chilling turn in Craig William Macneill's hypnotic debut feature.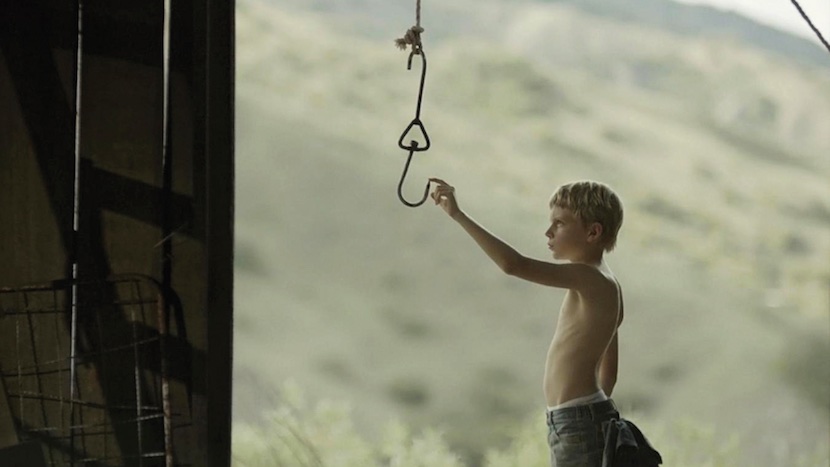 Director Craig William Macneill
Producers Daniel Noah, Josh C Waller, Elijah Wood
Screenwriters Craig William Macneill, Clay McLeod Chapman
With David Morse, Jared Breeze, Rainn Wilson
USA 2015
105 mins
Production company SpectreVision

Ted Henley isn't like other 9-year-old boys. Living with his father in their isolated desert motel, he leads a lonely existence, filling his time exploring the desolate surroundings and collecting roadkill for the handsome price of 25 cents a carcass. It's a hobby that feeds his curious preoccupation with death. When a car accident leads to a mysterious stranger taking up residence at the motel, Ted finds his interest piqued by the new guest and soon the young boy's sociopathic tendencies begin to rise dangerously close to the surface. While comparisons with The Bad Seed and Psycho are tempting, Craig William Macneill's insidious debut feature is perhaps more reminiscent of Ann Turner's Celia, which offered a similarly brooding and curious portrait of a disturbed young mind. Skilfully avoiding genre clichés in favour of understated chills, this is slow burn horror at its most poetic, possessing the rare ability to truly unsettle.
Michael Blyth