Director Masterclass: Athina Rachel Tsangari
We're pleased to welcome award-winning Greek filmmaker Athina Rachel Tsangari to the festival for a masterclass discussing her career.
Saturday 17 February 2018 11:00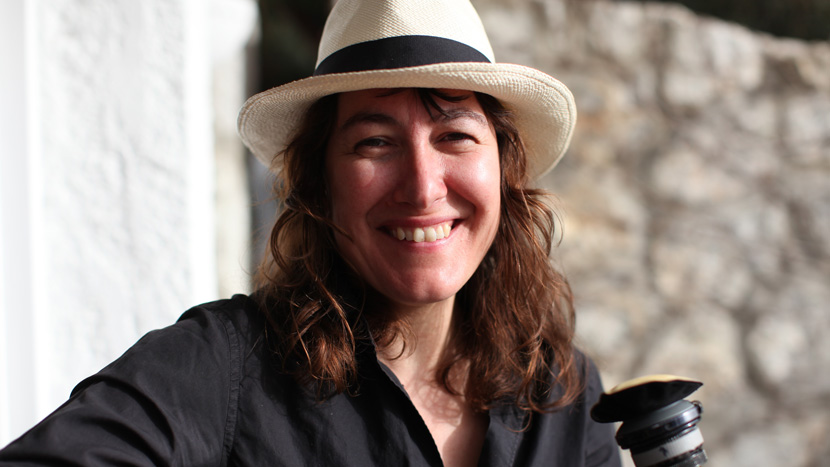 We're pleased to welcome award-winning Greek filmmaker Athina Rachel Tsangari to the festival for a masterclass discussing her career.
Athina Rachel Tsangari holds a B.A. in Comparative Literature, Philosophy, and Drama from Aristotle University in Thessaloniki, a Masters of Art in Performance Studies from New York University, and a MFA in film from the University of Texas, at Austin. Her introduction to cinema came by a fortuitous accident: her loitering at the set of Richard Linklater's seminal film Slacker during her "orientation summer" as a Fulbright scholar. Her M.F.A. thesis feature was a lo-fi / sci-fi road movie, The Slow Business of Going (2001), shot in hotel rooms in nine cities around the world. The 2002 Village Voice Critics Poll listed it as one of the year's best first films and it now resides in MoMA's permanent film collection.
While a student and later a film lecturer at UT-Austin, she founded and ran the Cinematexas International Short Film Festival (1997-2007) pioneering experimental cinema, sonic art, and media activism. Her sophomore feature Attenberg premiered in competition at the 2010 Venice Film Festival, where it won the Coppa Volpi Award for its lead, Ariane Labed, and went on to win several awards at festivals worldwide. She is the co-founder of Haos Film, a filmmaker-run company based in Athens. Among Haos' producing credits are three films directed by Yorgos Lanthimos: Kinetta (2005), Dogtooth (2009), and Alps (2011). She was co-producer on Richard Linklater's Before Midnight, where she also appeared in a small role. Her third feature Chevalier (2015) — a buddy comedy set on a yacht in the Aegean Sea —had international premieres at the Locarno, Toronto, and New York film festivals to critical acclaim, won Best Film at the BFI London Film Festival, was nominated for an Independent Spirit Award for Best Foreign Film, and was Greece's submission to the 2017 Academy Awards.
In 2014, she was invited to Harvard University's Visual and Environmental Studies Department as a visiting professor, and was also awarded Harvard's Radcliffe Institute Fellowship in cinema. She was also honored by the Lincoln Center Film Society as its 2015 Filmmaker in Residence during which she developed her screenplay for her upcoming English-language film White Knuckles, a female-driven screwball-noir.
She has served in competition juries at Cannes, Berlinale, Locarno, Sundance, London, Jeonju, Ficunam Mexico, and Götteborg. In spring 2017, she was a DAAD artist-in-residence in Berlin while in preparation for her theater directorial debut, Wedekind's Lulu commissioned by the Salzburg Summer Festival. She is the recipient of the 2017 Kunstpreis Berlin in Cinema, awarded by Germany's Academie Der Künste. In 2016, together with producer Christos V. Konstantakopoulos and under the auspices of the Sundance Institute, they co-founded the Faliro Sundance Mediterranean Screenwriting Workshop in Greece to support emerging filmmakers with singular voices.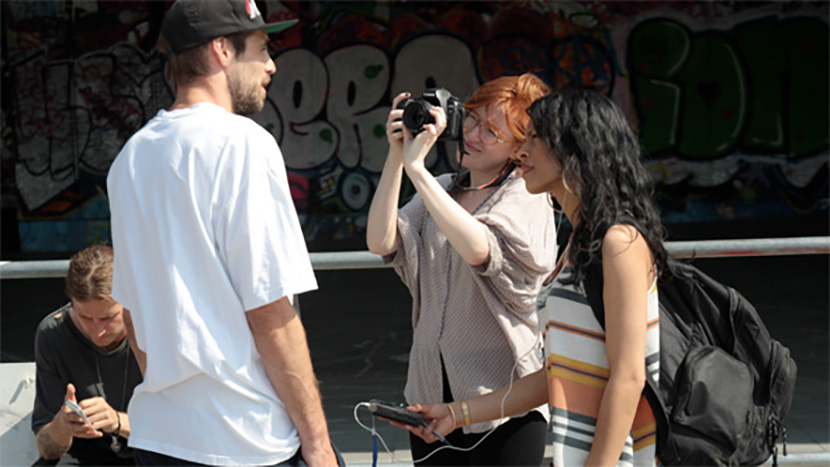 Future Film at BFI Southbank
A monthly programme of screenings and workshops for 16-25 year olds.