10th BFI Future Film Festival

16-19 February 2017
The BFI Future Film Festival is the UK's most important industry film festival for young filmmakers aged 16-25. Join us as we celebrate the festival's 10th birthday in 2017.
Celebrating 10 years!
It's hard to believe the BFI Future Film Festival has been supporting young emerging filmmakers for 10 years! In that time we've seen past winners and alumni go on to start some brilliant careers in film, TV and the creative industries. This year we'll be celebrating their successes and offering even more incredible opportunities for young filmmakers across our extended weekend, from industry workshops to practical masterclasses, networking sessions, screenings of films by young filmmakers, panel Q&As and top prizes for emerging young talent. Join us, and become a Future Filmmaker.
Free pre-festival events
To celebrate the 10th birthday of the BFI Future Film Festival we're putting on some free events in the run up to get you in the mood…
#Reality + Q&A - Fri 10 Feb NFT1 16:00
Chicken + Q&A - Mon 13 Feb NFT3 15:00
Dear Mr Shakespeare + Q&A - Tue 14 Feb NFT3 13:00
Homelands + Q&A - Tue 14 Feb NFT3 15:00
Backstage at the Festival powered by Blackmagic Design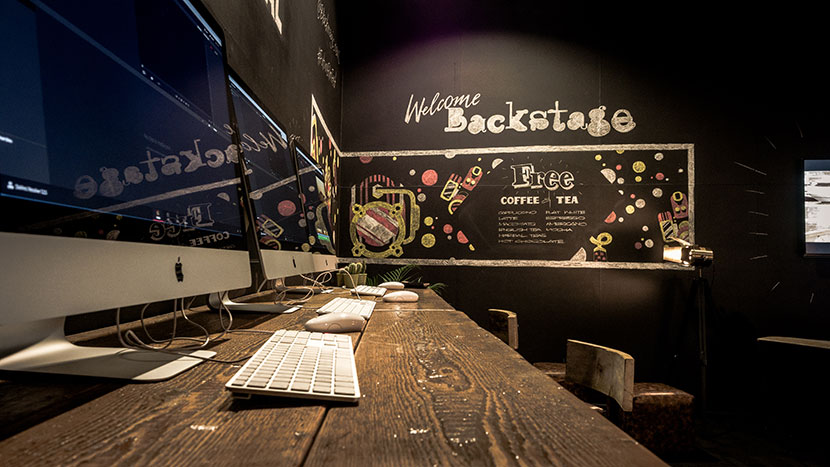 Ticket holders will have access to our 'Backstage' at the Future Film Festival space powered by Blackmagic Design. The space is open from 8-19 Feb for speakers, award nominees, industry guests and audiences to come together to discuss and share ideas, network with fellow filmmakers, learn more about filmmaking skills, practice and technology from Blackmagic experts, get online to talk about what they've watched, heard or created over the four days and enjoy a complimentary cup of coffee.
Festival Awards
We have £25,000 worth of prizes to give away for the best short films and most talented young filmmakers. Thanks to all our wonderful partners, our prizes include top-of-the-range filmmaking equipment, film industry mentoring and cash prizes from £500-£5,000! This year we're also thrilled to welcome our first ever headline partner to the BFI Future Film Festival. In the build-up to and during the festival, Blackmagic Design will be at BFI Southbank running practical masterclasses with top industry talent, plus a drop-in hands-on clinic where you can get to grips with Blackmagic cameras and software.
BFI Future Film Festival is also generously supported by The Chapman Charitable Trust and The London School of English/Londonschool Trust.
And the nominees are…
After receiving more than 2,000 submissions the 10th BFI Future Film Festival are pleased to announce the nominees for the following awards:
Best Experimental Short
Nominations
Voyager - Directed by Cameron Turnbull
Tower XYZ - Directed by Ayo Akingbade
One Diving, One Falling - Directed by Harry Cauty
New Talent Awards
Nominees
Standby - Directed by Charlotte Regan
Addy - Directed by Matty Crawford
Emma, Change the Locks - Directed by Julia Hart
Run - Directed by Thea Gajic
Best International Short (sponsored by The London School of English/London School Trust)
Immersion - Lalita Brunner
Unstuffed Animals - Oscar E. Bedriñana G.
Chilli - Martina Mikušová
Miriam - Sarah Lederman
Coach Pamz - Bennett Johnson
Ardea - Mariia Ponomarova
Hypertrain - Etienne Kompis& Fela Bellotto
Jiffy - Roberto Valle
Last Train - Matthew Knarr
Best 16-18 UK Short Film
Nominees
Lux - Directed by Issy Snailham
Billy - Directed by Alex Brown
Reaching - Directed by Sophia Yuet See
Best 19-25 UK Short Film
Nomineees
Fish Story - Directed by Charlie Lyne
Wilton - Directed by Cecile Emeke
Lifespan - Directed by Jessica Bishopp
Future Film Lab Award (sponsored by Blackmagic Design)
Winner to be announced at the Awards ceremony on Sunday 19 February.
This Year's Programme
Each jam-packed day we have a range of inspiring events for you to choose from. To help you find your own pathway through the festival we've highlighted each event under one of our three themes:
Storytelling
Craft Skills
The Business of Film
Each day begins with a keynote speech from top female filmmakers, and ends with free networking drinks – so you can hob-nob with industry guests and emerging talent, and find fellow filmmakers and future collaborators.
Get Your Tickets
If you've not been to the BFI Future Film Festival before you're in for a treat. We're giving everyone the chance to try out a programme of pre-festival events for free in the run up to the festival. For the festival itself, day tickets are available for £10 or a £30 full festival pass for all four days. A day ticket gives you access to three sessions, a keynote talk and a networking drinks event.