Rebel Dykes
(work-in-progress screening)
Documenting the forgotten herstory of 1980s lesbian London, join us for a work-in-progress look at the documentary we all are waiting to see.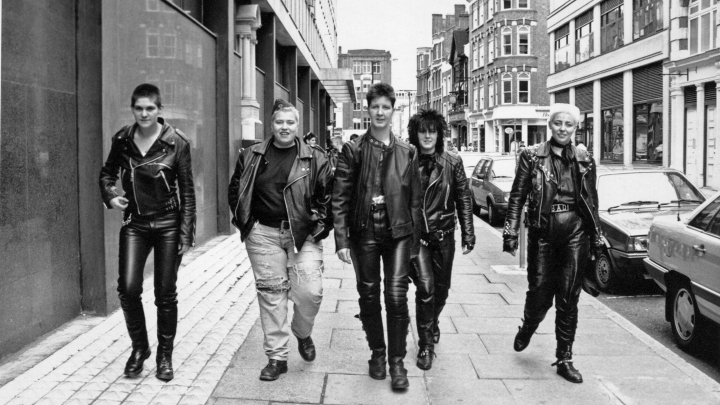 Directors Harri Shanahan, Sian Williams
Producer Siobhan Fahey
UK 2016
20 mins
Production company Riot Films
Harri Shanahan and Sian Williams's documentary pieces together the forgotten herstory of lesbian London in the 1980s, and the Rebel Dykes who made it their home and political battleground. They squatted in Brixton and Hackney, and lived at the Greenham Common Peace Camps. They started feminist magazines and newspapers, and ran sex positive Lesbian S/M clubs. They had bands like Poison Girls, Mouth Almighty, The Darlings and The Gymslips. They marched, they protested, they demanded things get better. Some even abseiled inside the House of Lords. A labour of love for producer Fahey and filmmakers Shanahan and Williams, BFI Flare is proud to present this exclusive work-in-progress screening and panel discussion. It's the perfect time to release your inner Rebel Dyke!
Emma Smart
Total running time c90min
Image copyright Del La Grace Volcano and NY Lesbian Herstory Archive on the image 1988
Image gallery