Desert Hearts
The classic lesbian love story returns to the festival as vibrant and beautiful as ever.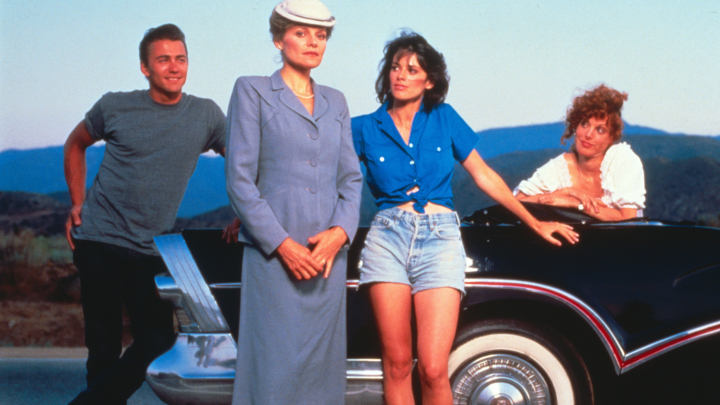 Director Donna Deitch
Producers Donna Deitch, Cami Taylor
Screenwriter Nathalie Cooper
With Helen Shaver, Patricia Charbonneau, Audra Lindley
USA 1985
96 mins
UK distribution Park Circus
Before Carol there was Desert Hearts. Set in the 1950s, it tells the story of two women who fall in love and as a result attract the ire of a society that's too rigid to accept them. Donna Deitch's much-loved romantic drama was the only lesbian film that screened at our first festival, 30 years ago. (How times have changed!) Loosely based on Jane Rule's celebrated novel 'Desert of the Heart', the film broke the mould of how a lesbian love story could be represented on screen and remains as vibrant and intoxicating as it was when we first encountered Vivian (a marvellous Helen Shaver), Cay (Patricia Charbonneau) and crotchety but well-meaning Frances (Audra Lindley). Desert Hearts is both a true lesbian classic and bold, sensual filmmaking.
Emma Smart
35mm print courtesy of the Outfest UCLA Legacy Project
Image gallery