The Man Whose Mind Exploded
A documentary about the here and now, brain damage, memories, love, faith, cocks and nipples.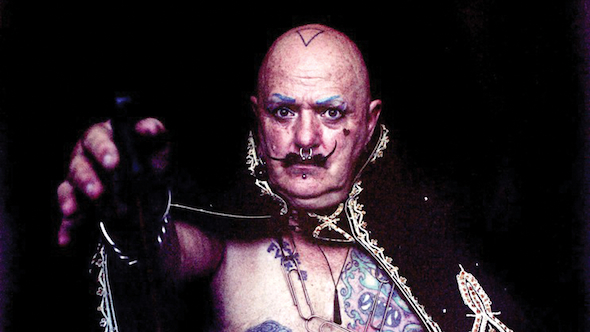 Image gallery
Director Toby Amies
Producers Toby Amies, Rob Alexander, Kat Mansoor
With Drako Oho Zarharzar
UK

2013

75 min
Production company Succulent Pictures
A huge, caped man of about 70, with a waxed moustache and sparkly eye make-up ambles down to Brighton beach, strips off and tells us about the rose tattoo on his knob. Drako is an exhibitionist. After surviving two freak accidents that resulted in head injuries, he also has a rare form of amnesia. His small flat is filled with mementos. Photographs, knick knacks and pictures of cocks dangle from the ceiling often attached with notes to himself. Drako can tell stories of being painted by Dalí and appearing in Jarman's films but he can't remember what happened that morning. This fascinating, intensely moving film chronicles the final four years of his life. Day to day, the here and now, loving all.
Jason Barker
Benjamin's Flowers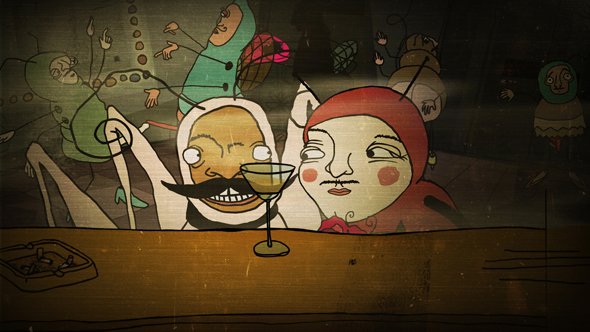 Image gallery
Director Malin Erixon
Sweden

2012

12 min
Benjamin finds reality is not a patch on his vivid, imaginative fantasy life in this dreamy animation.