Born to Fly: Elizabeth Streb vs. Gravity
Spirits (and bodies) soar in this stunning documentary about gravity-defying choreographer Elizabeth Streb.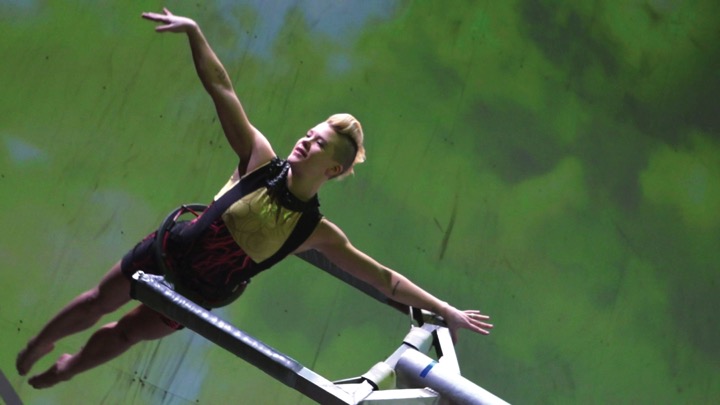 Open image gallery
Director Catherine Gund
Producer Catherine Gund, Tanya Selvaratnam
USA 2014
82 mins
Sales The Film Collaborative
Prepare to be amazed is the unspoken message behind Gund's fascinating documentary about dancer, choreographer and Extreme Action founder Elizabeth Streb, whose daring, experimental work has been pushing dancers to their limits since 1975. Renowned in the world of contemporary dance as the creator of Pop Action, the dance world's version of an extreme sport with an equally high risk factor for its performers, Streb is an intelligent and determined individual, her obsession with the idea that humans can actually fly at the heart of her remarkable work. In candid interviews with Streb and her company, Gund captures the vitality of the woman herself, as well as exploring the devotion her dancers feel for her extreme movement vision. And then there's the footage of the awe-inspiring performances Streb creates, which steals your breath and stays with you long after the credits have rolled.
Emma Smart