We Love Xena Warrior Princess
Festival programmer Emma Smart takes a look back at the unquestionably Sapphic adventure series.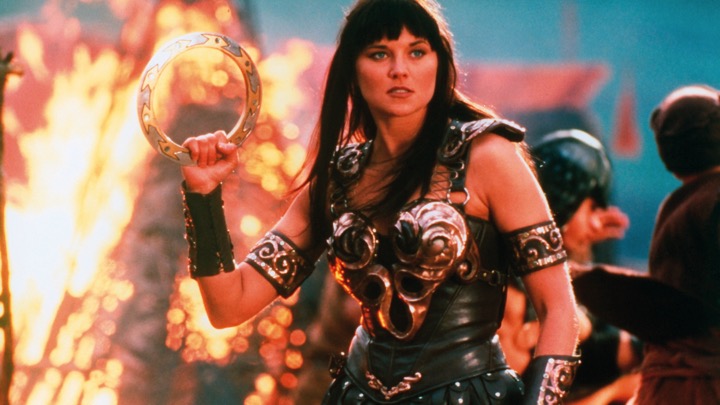 Xena: Warrior Princess burst on to our screens back in 1995 with the promise of power, passion and danger. Armed with her trusty chakram, a feisty sidekick and some killer ninja moves, Xena's world may have been Ancient Greece, but she spoke to legions of queer fans in the real world who had been crying out for a hero just like her. Whether you watched it for the statuesque sexiness of Lucy Lawless in all that leather or for the evolving relationship between Xena and Gabrielle, there was something unquestionably Sapphic about the show from the very beginning. In celebration of Xena's 20th anniversary, festival programmer Emma Smart takes a look back and asks why it became such a massive queer phenomenon. Including a look at other inspirational warrior women, We Love Xena Warrior Princess will remind you how Xena, along with Gabrielle, changed the (lesbian) world.
Total event time c90 mins