Talk
We Love Caged Lesbians
Join programmer Emma Smart as she celebrates the film and television world of women behind bars.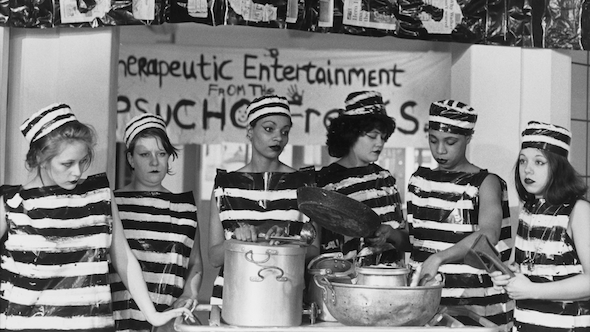 Inspired by the global phenomenon that is Orange Is the New Black, festival programmer Emma Smart looks back through the decades and explores the many ways lesbians behind bars have been portrayed on the big and small screen. From the scary butch warden in Hollywood classic Caged to the feisty girls in British borstal drama Scrubbers, women-in-prison films and television programmes are filled with instances of female sexuality that transgress the norm, becoming sites for lesbian expression. Whether it's the forbidden love affair between Larkhall boss Helen and convicted killer Nikki setting our pulses racing in Bad Girls, or just a tender look between jailer and inmate in Yield to the Night, there is something about caged lesbians that we love.
Emma Smart
Mar 22, 8:00 PM
Blue Room, BFI Southbank
Join the BFI
BFI Members
Enjoy priority booking for BFI Flare, and a world of benefits year round.