Watching BFI Flare films on BFI Player
Watching BFI Flare films on BFI Player
There are a number of ways to watch BFI Flare: London LGBTQIA+ Film Festival films on BFI Player.
Before you start
Please take a moment to test your home set up in advance and ensure you're ready to start streaming in comfort – so the only thing you'll have to worry about is popping the corn.
A selection of feature films will be available to watch at any time 16 to 27 March. You have 24 hours to finish watching the film after you have started.
Make sure you have added your film(s) to your BFI Player account in advance, following the steps in your redeem email. If you have not received this email, please contact us using BFI Player Live Chat. A member of the team will be happy to assist you.
Please remember you must be in the UK to watch films on BFI Player.
Watch on your computer
You can watch on BFI Player via your PC or Mac using the latest versions of Chrome, Firefox, Microsoft Edge or Safari. Please note: Internet Explorer is not supported.
Watch on your phone or tablet
You can watch BFI Flare films on your Android phone or tablet using the latest Chrome browser. If you're using an iPhone or iPad you'll need to download the latest version of the BFI Player app via the Appstore.
Watch on your TV or projector
You can watch BFI Flare films by plugging your laptop or computer into your TV or projector via an HDMI cable as long as both your device and cable are HDCP compliant. Most modern devices and cables are, but you may need to refer to the operating manual.
Older TVs, VGA cables or HDMI cables are more likely to lack support for HDCP.
Chromecasting using the latest Chrome browser is also available.
Audio description is currently unavailable on BFI Player when Chromecasting. We are working hard to solve this issue and apologise for any inconvenience.
Connecting to your TV
All TVs are different but most have a port on the back, side or front under the screen marked HDMI. Plug the cable in here and connect it to your computer or laptop's HDMI port. Some laptops need an adaptor port for HDMI cables. If you're not sure please check your TV's or device's operating manual.
All components must be HDCP compliant.
Devices and apps you can't use
Unfortunately BFI Flare films are not available on BFI Player's Samsung TV app, Amazon Prime channel or the Apple TV channel. They cannot be viewed on Smart TVs with a web browser or using AirPlay.
Testing your device
Once you've added your film(s) to your BFI Player account, a 'Test your device' button will appear in the Festival tab. Please use this to validate your home setup.
Getting help
If you are having problems playing your film please use the Live Chat button in the footer of BFI Player. Our team will be happy to help.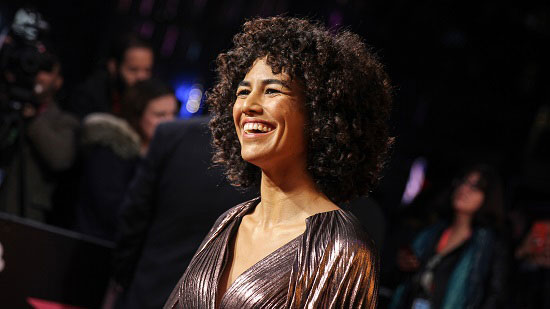 BFI Membership
Become a BFI Member from £37 to enjoy priority Festival booking as well as other great benefits all year round.
Join today