Valentine Road
An important and heartbreaking documentary about the life of a queer youth tragically cut short.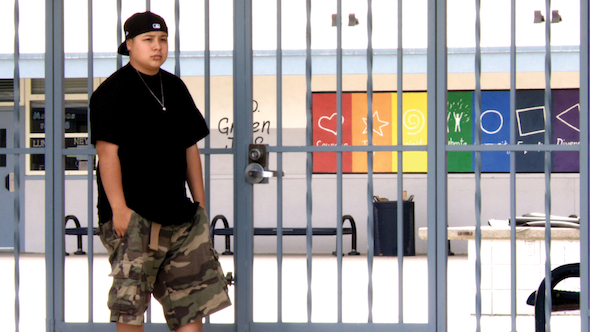 Image gallery
Director Marta Cunningham
Producers Sasha Alpert, Marta Cunningham, Eddie Schmidt
USA

2013

89 min
Sales The Film Collaborative
In 2008 Larry King, a young queer high school student in Oxnard, California was shot twice in the back of the head during a computer lesson by his classmate Brandon McInerney. Two days later he died in hospital, never having regained consciousness. As the news of the murder spread, a sensationalised version of the truth began appearing in tabloids across America. Was it a hate crime? Perpetrated by a budding neo-Nazi who felt threatened by his classmate's gayness and his apparent crush on him, or was it something else? Cunningham's deftly made film examines the lives both of the victim and his murderer to uncover what really happened. What emerges is a tale of shattered lives, a community torn apart by prejudice, and a young bullied boy who never got the opportunity to know 'it gets better'. An important and heartbreaking testimony of growing up queer today.
Emma Smart
Special Screening
The screening on Wednesday 26 March is sponsored by the Interbank LGBT Forum Members: Bank of America Merrill Lynch, Barclays, BNP Paribas, BNY Mellon, Citi, Deutsche Bank, Goldman Sachs, HSBC, Nomura, RBS Group, Societe Generale & UBS