Two Soft Things, Two Hard Things
A lesson in Inuit history as queer Nunavut residents reclaim their roots and look to the future with pride.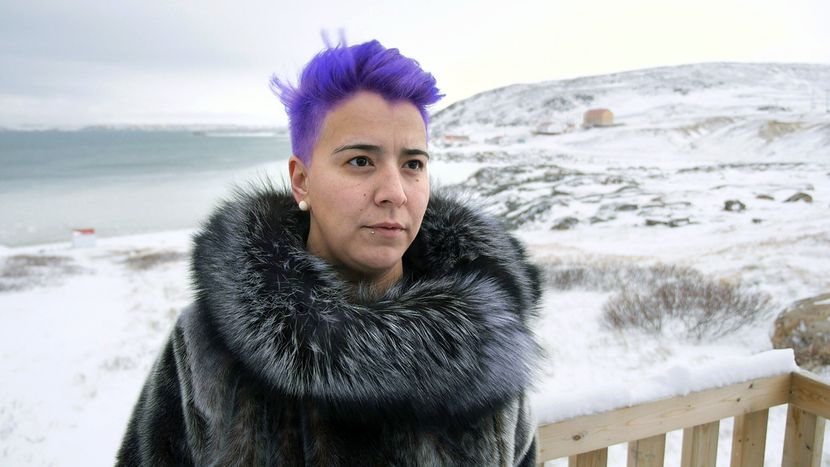 Dir-Prod Mark Kenneth Woods, Michael Yerxa
Canada 2016
71min
Prod Co MKW Productions
These members of the filmmaking team are expected to attend the festival:
Mark Kenneth Woods, Director; Michael Yerxa, Director
See the full list of visiting festival guests. Please note that we can't guarantee guest attendance at any particular screening.
This informative documentary shines a light on a dramatic period in the 1950s when the Inuit population in the northwest of Canada was colonised and forced to live in settlement camps run by missionaries. Ensuing decades witnessed a gradual erasure of traditional Inuit beliefs, including those surrounding sexuality and alternative family structures. A small group were committed to uncovering and reclaiming these hidden histories, discovering ancient words passed down by elders to describe same sex relationships. For women, it translates as two soft things rubbing against each other; for men, it's two hard things. Over a few short years, acceptance of LGBT people in this snowy outpost has soared, although life near the Arctic Circle is not without its challenges. A number of queer residents of Iqaluit, the Nunavut capital, share their stories as they prepare for one of the world's most remote Pride celebrations.
Zorian Clayton
Special thanks to the generous support of the Canadian High Commission.
Image gallery