Transform
Trans representation on screen
Casting agents, film/TV makers and actors join us for a panel looking at transgender representation on screen.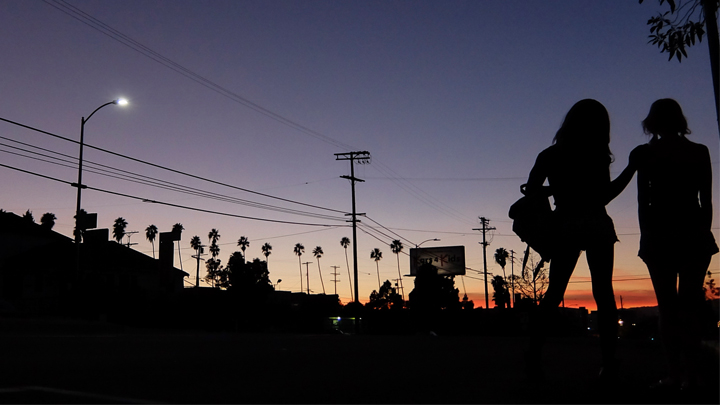 When BFI Flare hosted a panel on transgender representation in 2008, a trans actor in a mainstream drama seemed just a dream. In 2012, we met again for Are We Nearly There Yet? with Paris Lees predicting trans characters would soon appear in TV soaps. Well, a lot has happened since. BBC's Boy Meets Girl has been commissioned for a second series; trans media representation is now major transatlantic news; we've seen a Channel 4 trans documentary series; trans actors in indie sensation Tangerine; Eddie Redmayne was nominated for his performance as a trans woman in The Danish Girl; trans director Silas Howard joined Transparent, while trans director Lana Wachowski delivered Sense8 featuring a trans performer as trans character. Clearly, it's time to check back in. Picking up on the threads explored in 2015 course Trans Acting, a collaboration between the Royal School of Speech and Drama, Gendered Intelligence and My Genderation, we will bring together casting agents, film/TV makers and actors to join us for this conversation in a panel looking at where we are and where we want to be. We have a lot to talk about. The panel will be chaired by Dr Jay Stewart MBE, Director of Gendered Intelligence, and hosted by Flare's Jason Barker. They will be joined by, among others:
Dr Jay Stewart MBE (Chair) – Jay is co-founder of Gendered Intelligence and Director of the organisation. Jay carries out and oversees the main activities that take place across the organisation. Jay has lead on the projects: 'What makes your gender? Hacking into the Science Museum' – a £10,000 project funded by Heritage Lottery Fund with the Science Museum, London - and 'GI's Anatomy: a life drawing project for trans and intersex people' – a £30,000 project funded by the Welcome Trust carried out in collaboration with Central School of Speech & Drama, London Drawing and the Gender Identity Development Service, Tavistock Clinic, NHS Trust. Jay is also a mentor. Jay Stewart's own PhD was carried out in the department of Visual Cultures at Goldsmiths College. The thesis is entitled "Trans on Telly: Popular Documentary and the Production of Transgender Knowledge" and explores understandings of trans identities through mainstream televisual documentaries.
Juliet Jacques – a British journalist, critic and writer of short fiction, best known for the Guardian's "Transgender Journey" – the first time the gender reassignment process had been serialised for a major British publication. Her column was longlisted for the Orwell Prize in 2011, and expaned into 'Trans: A Memoir', published by Verso in September 2015. She was included in the Independent's Pink List between 2012 and 2015, and spoke at the PEN International Congress in 2014. She has also written for the New Statesman, Granta, Sight & Sound, Filmwaves, 3am, the London Review of Books, the New Humanist, the New Inquiry, and many other publications.
Campbell X – directed the award-winning LGBTQ urban comedy feature film Stud Life set in East London. Campbell is developing a second feature film (a queer thriller road trip movie) and is currently in post-production of DES!RE, a short experimental film exploring desire for transmen, butch, stud, AG and Masculine of Center people.
Faizan Fiaz – a journalist and filmmaker who has worked extensively in Pakistan for news organisations such as the Associated Press, CCTV News, BBC, Channel 4 News, Radio France International, Daily Telegraph, NPR, Vice News and others, as well as director of 'Poshida: Hidden LGBT Pakistan', which is screening in this year's festival.
Jason Barker
Check back here for full details and the start time of this special programme.