Tickets
Book tickets online.
To book accessible tickets or ask any questions about access, please email box.office@bfi.org.uk or call the box office number on 020 7960 2102. We welcome calls using text relay services.
Opening hours
Our box office counter is open daily from 11:00am to 8:45pm (or 10 minutes after the last screening of the day).
Box office
Book online on this website or call 020 7928 3232 (lines open 11:30am to 8:30pm daily).
We are currently only able to accept card payments with a PIN and unable to accept Apple or Google pay, or other non-card contactless payment methods for any BFI ticket purchases in person. We apologise for any inconvenience this will cause.
Mediatheque
11am to 9pm, Tuesday to Sunday.
BFI Shop
12pm to 8pm Friday to Sunday until further notice.
Gift Aid tickets (including 10% donation)
Evening/weekend shows
Member (concessions) £11.55 (£9.05)
Non-Member (concessions) £13.75 (£11.25)
Weekday matinees
Member £6.60
Non-Member £8.80
Big screen classics
Member (concessions) £8.80 (£7.95)
Non-Member (concessions) £8.80 (n/a)
Non-Gift Aid tickets
Evening/weekend shows
Member (concessions) £10.50 (£8.20)
Non-Member (concessions) £12.50 (£10.20)
Under 16s £6.00
Weekday matinees
Member £6.00
Non-Member £8.00
Under 16s £6.00
Big screen classics
Member (concessions) £8.00 (£7.20)
Non-Member (concessions) £8.00 (n/a)
Under 16s £6.00
BFI Family screenings
Member £6.00
Non-Member £8.00
Under 16s £4.00
BFI Members
BFI Members enjoy at least £2 off of up to four tickets unless otherwise stated, with no booking fees. We offer priority booking periods and exclusive events to BFI Members, Champions and Patrons. Find out more at bfi.org.uk/join
Concessions
Concessions are available for:
anyone over the age of 60
anyone in receipt of unemployment benefit
anyone in receipt of Universal or Pension credits
anyone with a valid student card
Gift Aid
Our tickets include an optional 10% donation which supports the charitable work we do, and also enables us to claim Gift Aid on the full value of your ticket. Thank you for supporting film forever.
Booking fees
£1 per ticket for telephone and online bookings (maximum fee is £3 per booking). Booking fees will not be charged on Member tickets to the BFI Southbank programme.
25 and under
£3 tickets to all films are available to book in advance for all standard price (or lower) screenings for customers aged 25 and under who are registered for the scheme. Find out more. These tickets are not available on higher priced previews or events.
Standby tickets
A limited number of standby tickets may be released for all screenings from 30 minutes before the screening. These can only be purchased in person at BFI Southbank and are limited to two per booker.
For the safety of staff and audiences, no latecomers will be admitted.
Fees, refunds, returns and exchanges
Fees
BFI Southbank tickets are subject to a £1 booking fee per ticket, which is capped at £3 per transaction. This booking fee is only for telephone and online bookings, not counter sales. BFI Champions, BFI Patrons and BFI Members are exempt from these booking fees. To take advantage of this exemption online, please make sure that you always login to your online account before you start booking and select Member, Champion or Patron tickets for you and your guests.
Ticket discounts
BFI Members will be offered a discount of £2 on each ticket booked for most performances in the BFI Southbank programme. This discount does not apply to BFI festival tickets.
Ticket exchange and refunds
BFI Southbank tickets cannot be exchanged or refunded. Champions and Members can return paid tickets up to 24 hours ahead of the performance, ie before the Box Office closes on the day before. If tickets have already been issued, these must be returned to the Box Office in person or by post by that time. Please note that we cannot accept returns on free tickets, including Member Free Tickets.
For returned paid tickets, Champions and Members will receive a Gift Certificate, to the value of the ticket, which will be valid for 12 months from the date of issue or when the Membership lapses, whichever is soonest. The Gift Certificate can be redeemed as full or part payment of tickets for performances at BFI Southbank, subject to availability, and can be redeemed in person and by telephone but not online. Sorry for any inconvenience.
BFI festival tickets cannot be returned, exchanged or refunded. This applies to all customers, including BFI Champions and Members, although they can redeem existing Gift Certificates (see above) against festival tickets when booking by telephone or in person but not online. Sorry for any inconvenience.
Tickets may not be resold for higher than 20% above the face value displayed, and any such action may result in cancellation of the original booking by the BFI. Tickets may not be used as part of commercial hospitality/concierge packages unless authorised by the BFI.
Member Free Tickets
As a benefit of BFI Membership, BFI Members are issued with two free BFI Southbank tickets, and Champion Members are issued with four free BFI Southbank tickets, for every year of BFI Membership. The Member Free Tickets are automatically applied to the online Membership and Ticketing account at point of joining or renewing and must be redeemed within 12 months as they will expire with that year of Membership. When booking online, the Member Free Tickets will appear in the drop-down menu of ticket options when booking standard-priced screenings at BFI Southbank but will not appear when booking tickets to special events, previews or BFI Festivals. The Member Free Tickets must be selected during the booking process as they cannot be applied to a booking retrospectively. In the month of renewal there may be two sets of Member Free Tickets available so please always select those with the earlier date in the title as they will expire soonest. Members can also ask BFI staff to redeem their Member Free Tickets on their behalf when booking in person or by phone. Member Free Tickets cannot be returned and cannot be extended after their expiry date. Please note that the Member Free Ticket option will still appear during the booking process even when the two free tickets have been redeemed but the system will not allow the booking to complete. Sorry for any confusion this may cause but please call the Box Office on 020 7928 3232 (11:30-20:30) or email box.office@bfi.org.uk if the BFI Southbank complex is closed. For further information about BFI Membership benefits, please contact membership@bfi.org.uk.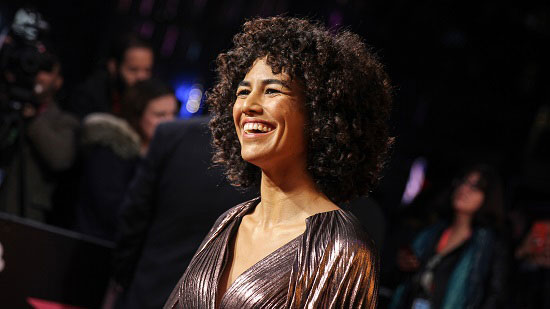 BFI Membership
Become a BFI Member from £37 to enjoy priority Festival booking as well as other great benefits all year round.
Join today