Theo and Hugo
Théo et Hugo dans le même bateau
A brief encounter at a naked sex club in Paris seems to be going well for Theo and Hugo. On a romantic late-night meander a sudden realisation changes everything.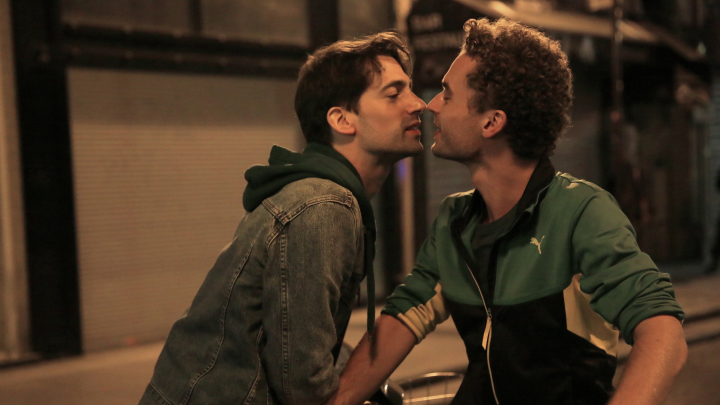 Directors Olivier Ducastel, Jacques Martineau
Producer Emmanuel Chaumet
Screenwriters Olivier Ducastel, Jacques Martineau
With François Nambot, Geoffrey Couet
France 2016
90 mins
UK distribution Peccadillo Pictures
An audacious opening sets the tone for the latest film by two of the Festival's favourite filmmakers. Olivier Ducastel and Jacques Martineau (Drôle de Félix) allow us ample opportunity to explore the interior of the legendary Parisian naked sex club L'Impacte, which is packed to the rafters. Our attention is drawn towards two young men who only have eyes for each other. They soon leave and it seems we're settling into a romantic night of wandering the streets of Paris. However, something happens that forces both men to question their ideas about love, personal responsibility and desire. François Nambot and Geoffrey Couet are excellent as the two men; their physical performances matched by the emotional intensity of their post-sexual journey. This powerful film could unfold in almost any city and anyone who has sex in the modern gay world will identify with the issues it raises.
Brian Robinson