Test
1985, San Francisco – a young dancer discovers some truths to a great soundtrack.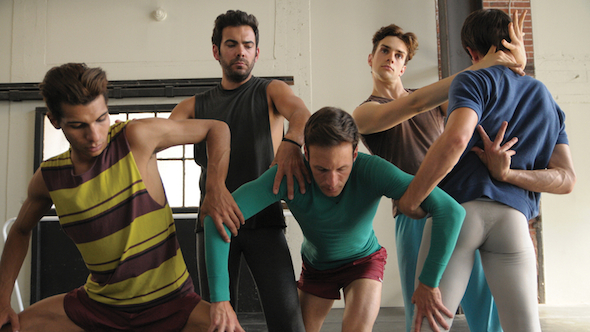 Director-Producer-Screenwriter Chris Mason Johnson
With Scott Marlowe, Matthew Risch, Kristoffer Cusick, Rory Hohenstein
USA

2013

89 min
UK Distribution Peccadillo Pictures
A wonderfully evocative period drama that explores the telling details of gay life in San Francisco in 1985 with a fantastically upbeat 80s soundtrack. Frankie is a young performer in a modern dance troupe and is constantly berated by his coach to 'dance like a man'. This mild homophobia is replicated in the wider world beginning to panic over HIV. He grapples with the pleasures and pain of promiscuity and the desire for a relationship. But when the chance to take the first test for HIV comes along, it brings with it a host of issues. This is a sensitive and compelling account of a historical moment leavened with a satisfying series of great dance pieces. The film may seem anchored in the world of a previous generation, but is utterly relevant to today.
Brian Robinson