Tab Hunter Confidential
Jeffrey Schwarz (I Am Divine) returns with a moving documentary about the chiselled one-time matinee idol with a secret.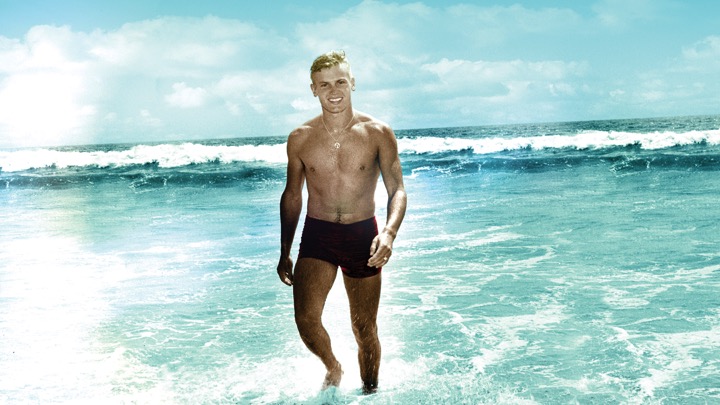 Open image gallery
Director Jeffrey Schwarz
Producers Allan Glaser, Neil Koenigsberg and Jeffrey Schwarz
USA 2015
90 mins
Sales The Film Collaborative
Jeffrey Schwarz makes a welcome return to the Festival after his triumphant 2013 Opening Night film, I am Divine, with a moving and enlightening documentary about one-time matinee idol Tab Hunter. With his chiselled good looks and beautiful physique, it's not surprising that when Hunter went knocking on Hollywood's door in the early 1950s the studios welcomed him with open arms, making him an overnight sensation. But Hunter was a star with a secret, one he knew would ruin his career if it was ever made public and that he felt unable to talk about until now. Schwarz coaxes a remarkable testimony from the once-closeted Hunter, tracing what life was like inside the Hollywood machine for a gay actor, and explores what happens when that machine stops turning. An important cultural document and, as we've come to expect from Schwarz, an immensly entertaining one too.
Emma Smart