From the archives
Strangers on a Train
Hitchcock's classic psychological crime drama drips with homoerotic intrigue, adapted from Patricia Highsmith's taut novel.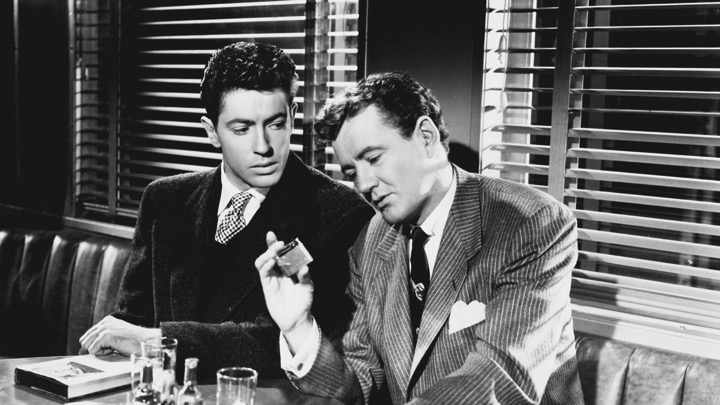 Director Alfred Hitchcock
Screenwriter Raymond Chandler, Czenzi Ormonde
With Farley Grainger, Robert Walker, Ruth Roman
USA 1951
35mm
101 mins
UK distribution Park Circus
Strangers on a Train was Patricia Highsmith's first novel. Published in 1950, it had reasonably good sales. But it was Hitchcock's masterful adaptation of the book a year later that catapulted Highsmith into the limelight. Soon after the publication of her Ripley novels, her reputation as a leading psychological crime writer was sealed. It's easy to see what appealed to Hitchcock in this homoerotic tale of infidelity and murder. The taut plotting and desperation that jumps off the page is not lost in its translation to film. A testament to Hitchcock's skills as director, of picking the best screenwriters to work with and, of course, to Highsmith for providing such wonderful source material to work from.
Emma Smart
Flare Book Group
Join us for a discussion of the film at our very first literary salons.