Closing Night Gala
Signature Move
A moving account of a young woman navigating her life between a mother who doesn't really know her daughter and a burgeoning relationship that offers the possibility of real happiness.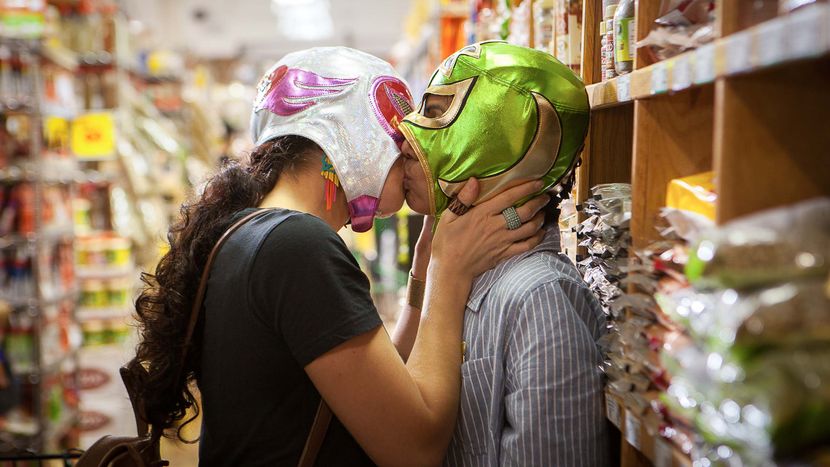 Dir Jennifer Reeder
Prod Brian Hieggelke, Fawzia Mirza, Eugene Sun Park
Scr Fawzia Mirza, Lisa Donato
With Fawzia Mirza, Shabana Azmi, Sari Sanchez
USA 2017
80min
Festivals The Film Collaborative
These members of the filmmaking team are expected to attend the festival:
Jennifer Reeder, Director; Fawzia Mirza - Actor, Producer, Co-Writer
See the full list of visiting festival guests. Please note that we can't guarantee guest attendance at any particular screening.
Zaynab's life is pretty much filled with her work as an immigration lawyer and, like the good Muslim daughter she is, taking care of her recently widowed mother Parveen. However, sharing a home together comes at a cost; the constant re-arrangement of Zaynab's favourite paintings and the TV always tuned to the Pakistani soap operas Parveen obsesses over. Then there's the whole 'when are you going to find a man and settle down' speech. It's delivered daily, but Zaynab has deftly learned to deflect it, as there's a few things Parveen doesn't know about her daughter: Zaynab's preference for women being one of them. As such, she's quite happy existing in her little closet and keeping her mother at arms-length. But then Mexican firebrand Alma comes into her life and falling in love puts a whole different pressure on living with mum. As much a love story between Alma and Zaynab as it is about Parveen struggling to connect with her daughter, Signature Move is an impressive debut from co-writers Lisa Donato and Fawzia Mirza. BFI London Film Festival alum Jennifer Reeder locates the action in and around the South Asian neighbourhoods of Chicago, delivering the drama with a lightness of touch along with some hilarious moments – a welcome counterpoint to the tension of the drama. Mirza shines as the engagingly awkward Zaynab and her scenes with Bollywood legend Shabana Azmi are suffused with heart-breaking tenderness.
Emma Smart
Image gallery