From the Archive
Shock Treatment
Jim Sharman's follow-up to The Rocky Horror Picture Show is a scathing critique of celebrity culture, more prescient than ever.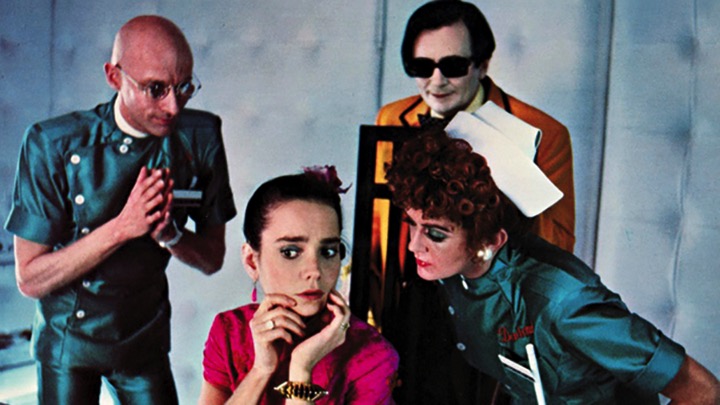 Open image gallery
Director Jim Sharman
Producer John Gladstone
Screenwriter Richard O'Brien, Jim Sharman
With Jessica Harper, Cliff De Young, Richard O'Brien, Patricia Quinn, Little Nell
USA 1981
94 mins
35mm
UK distribution Twentieth Century Fox
Richard O'Brien's follow-up to his cult hit claimed, 'It's not a sequel... It's not a prequel... It's an equal'. Well, that may not be strictly true. While the transgressive pleasures of Rocky Horror ensured its place in midnight movie history, Shock Treatment proved slightly more challenging for audiences. Set a few years after the first film, our now-wedded heroes Brad and Janet find themselves propelled to small-screen stardom, when an impromptu appearance on the TV show 'Marriage Maze' puts their relationship to the test. Once deemed a cynical attempt to cash in on its predecessor's popularity, Shock Treatment has aged incredibly well. As a scathing critique of celebrity culture and reality TV the film feels more prescient than ever, complimented by an unruly narrative, startling set design and the post-punk leanings of O'Brien's ingenious songs.
Michael Blyth