The Royal Road
A bold and beautiful experimental essay film, musing on Californian history, growing up a butch dyke and loving Hitchcock's Vertigo.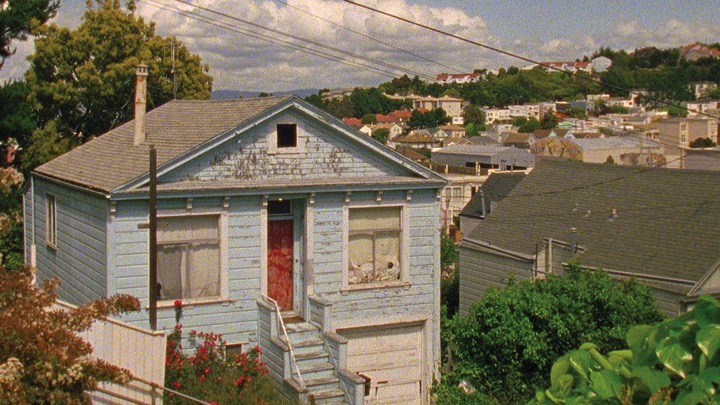 Open image gallery
Director Jenni Olson
Producer Julie Dorf
Screenwriter Jenni Olson
USA 2015
65 mins
Sales The Film Collaborative
Jenni Olson's sumptuously filmed, experimental essay film is a bold mixture: part personal memoir, part history lesson, part journey of self-discovery, which covers a vast terrain of the personal, social and historical. San Francisco's answer to Patrick Keiller, Olson's camera interrogates the links between being a butch dyke, a love of Hitchcock's Vertigo, and the vital details that often get lost in considering how we interpret our own histories, and the places that we live in. It's a film that demands to be seen on the big screen. Fresh from its world premiere at this year's Sundance Film Festival, this labour of love offers a wry but insightful view of California and its many landscapes. Olson gives us a profoundly moving view of what it means to live, how we engage with people who existed before us, and the power of art and memory.
Brian Robinson