From the Archive
The Rocky Horror Picture Show
Break out your fishnets and join us in celebrating the ultimate cult film on the ultimate big screen, BFI IMAX.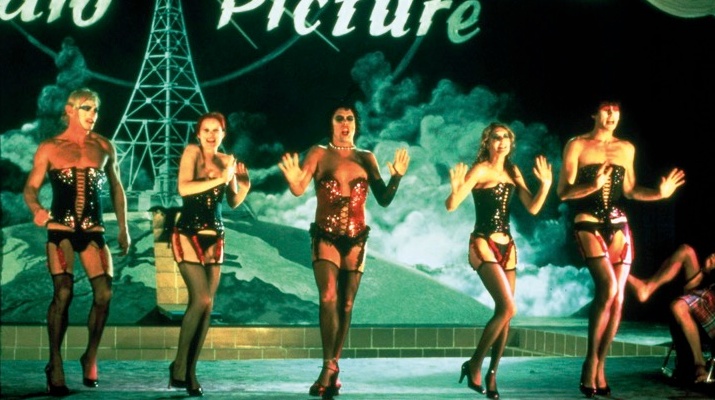 Open image gallery
Director Jim Sharman
Producer Michael White
Screenwriter Jim Sharman
With Tim Curry, Susan Sarandon, Barry Bostwick
UK 1975
100 mins
UK distribution Twentieth Century Fox
It is a dark and stormy night when Brad and Janet's car breaks down. Calling at a nearby castle to borrow the telephone, they stumble upon a convention of aliens from the planet Transsexual and a certain sweet transvestite who wants to show them what he's been working on in his lab. Based on Richard O'Brien's wildly popular stage show, The Rocky Horror Picture Show is forty years old this year and has played its part in introducing many a movie goer to the possibility of queer sexuality. So break out your fishnets and join us to celebrate this musical tribute to B-movies, rock and roll, sci-fi and Hammer Horror, featuring one of the best swimming pool orgy scenes ever filmed.

We positively encourage you to dress up, shout back lines and sing along to the movie BUT please don't bring any props to this screening as throwing toast, toilet paper, hot dogs or rice and squirting water etc. are not permitted in the BFI IMAX. Entry to this event is conditional upon accepting these terms.
Jason Barker