Out Run
An eclectic team of wonderful political wannabes start the world's first LGBT political party in the Philippines, gathering popular support in the nail bars and hair shops of Manila.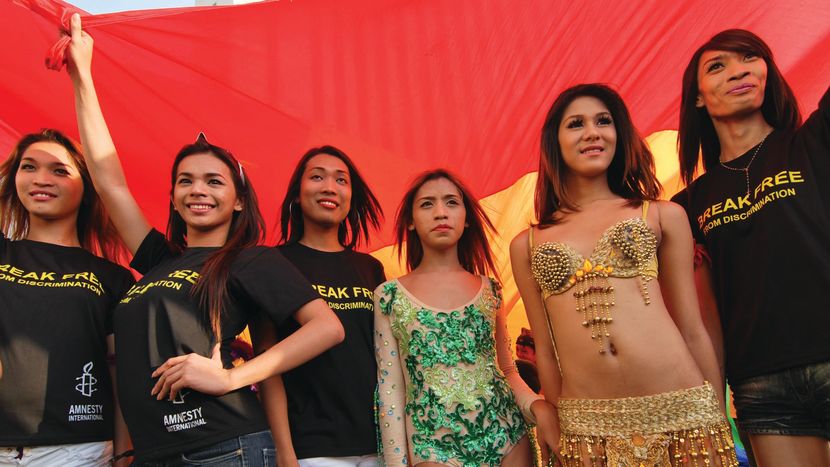 Dir-Prod S Leo Chiang, Johnny Symons
Philippines-USA 2016
75min
Festivals The Film Collaborative
The Philippines is said to be the most tolerant country in Asia for LGBT people. In their pre-colonial history, the physical body was not considered the only factor in gender identity and sex between men was not regarded as a major taboo. Colonialisation introduced waves of religious strictures and a harsh period of martial law saw discrimination increase. The fight for equality is continued today by the political party Ladlad (meaning 'come out', or literally 'unfurled'). Since 2003, they have raised awareness and campaigned on issues ranging from care centres for older LGBT people to micro-financing projects that help disabled and cash-strapped queer people start small businesses. This film follows the LGBT political party through an election campaign. Canvassing, this dedicated bunch employ dry wit and optimism to transform the gay and trans heartlands of the country – the nail bars and beauty salons – into mini political campaign offices.
Zorian Clayton
Image gallery