Out of Iraq
In the thick of the Iraq war, two young soldiers fall in love. When one leaves for the states, the other risks everything to join him there.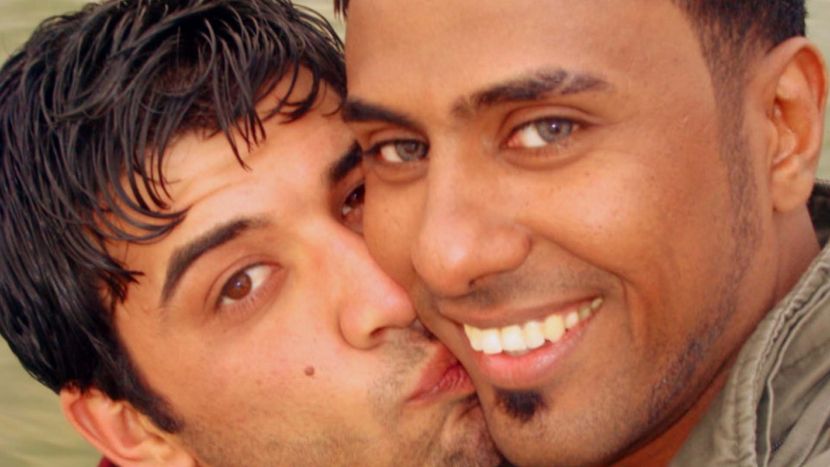 Dir Eva Orner, Chris McKim
Prod Fenton Bailey, Randy Barbato, Eva Orner, Chris McKim
USA 2016
81min
Prod Co World of Wonder Productions
These members of the filmmaking team are expected to attend the festival:
Chris McKim, Co-Director, Producer
See the full list of visiting festival guests. Please note that we can't guarantee guest attendance at any particular screening.
An astounding level of bravery is on show in this thrilling documentary about the relationship between two young soldiers at the height of the Iraq war. Formerly an art student, Nayyef risks his life by becoming a translator for the US army. There he meets Btoo. After a shy courtship, they fall in love and spend years engaged in a passionate but covert – and extremely dangerous – relationship. Both know that they could be captured or killed at any moment. Things are further complicated when Nayyef receives a US visa in return for his translation services, leaving Btoo behind and at the mercy of his family, who grow increasingly suspicious of his long distance phone calls. With the country falling to insurgents and the proliferation of videos showing gay men being executed, Btoo must run for his life and risk everything to join Nayyef in the United States.
Jay Bernard
Image gallery