A Nightmare on Elm Street Part II: Freddy's Revenge
Freddy gets an unexpected makeover in this hyper-homoerotic sequel to the horror classic.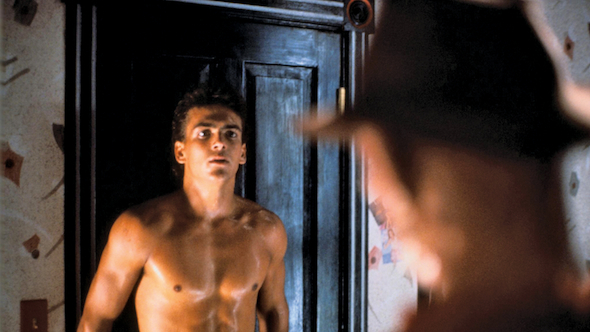 Image gallery
Director Jack Sholder
Producer Robert Shaye
Screenwriter David Chaskin
With Mark Patton, Kim Myers, Robert Rusler, Marshall Bell, Robert Englund
USA

1985

85 min
18
UK distribution Park Circus
The Citizen Kane of gay horror movies, this iconoclastic sequel proudly annihilates everything that made Wes Craven's original so creepily effective, opting instead for a hyper-homoerotic, and frankly inexplicable, tale of fetishistic desire and violent body invasion. Soon after moving into the old Thompson house on Elm Street, Jessie Walsh finds himself plagued by nightmares about a dirty old man with killer fingers. But now the man of his dreams wants to escape his nocturnal prison, and decides to use Jessie's body as a vessel to unleash his evil on the real world. What is essentially the most traumatic coming out story ever committed to film, almost 30 years on, the unashamed queer subtext (if you can even call it subtext) remains staggering. How it ever got made is anybody's guess. But we can be forever thankful that it did.
Michael Blyth
Join the BFI
BFI Members
Enjoy priority booking for BFI Flare, and a world of benefits year round.