My Prairie Home
A new musical documentary about trans-singer and indie sensation, Rae Spoon.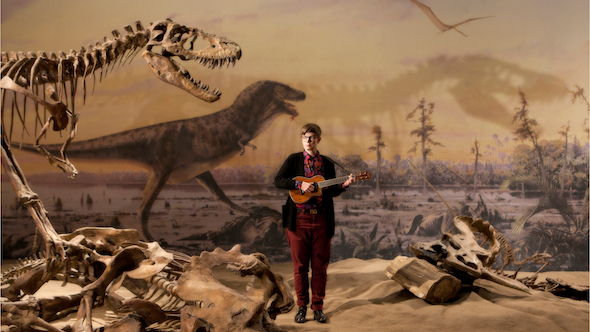 Image gallery
Director Chelsea McMullan
Producer Lea Marin
With Rae Spoon
Canada

2013

77 min
Production company National Film Board of Canada
Having captivated the crowds at Sundance, we are delighted to present the European premiere of the wonderfully genre-queer My Prairie Home and welcome back the star of last year's hot ticket Gender Failure, musician Rae Spoon. Growing up queer and trans in an abusive, evangelical Christian household in Alberta, Canada, gave Spoon a unique perspective on life. Whether singing or in interview they (Spoon uses gender neutral pronouns) have a disarming honesty. My Prairie Home is a meditation on home and belonging made from a fine blend of travelogue, documentary, music video, magical realism and live concert footage, shot against a backdrop of diners, burnt out cars, Greyhound bus stations and giant model dinosaurs. This dreamy, odd, queer film is one for anyone who's ever felt out of place.
Jason Barker
This screening will be followed by a live performance by Rae Spoon.
Join the BFI
BFI Members
Enjoy priority booking for BFI Flare, and a world of benefits year round.