Match
Patrick Stewart plays a retired dancer who finds his life disrupted when a student interviews him about his secret past.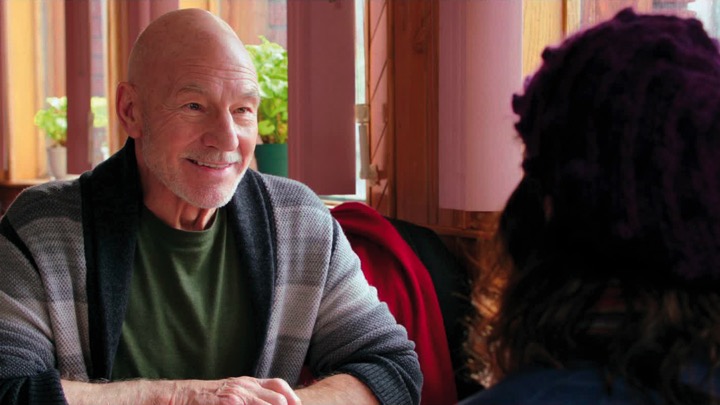 Open image gallery
Director Stephen Belber
Producers David Permut, Matt Ratner, Rick Rosenthal
Screenwriter Stephen Belber
With Patrick Stewart, Carla Gugino, Matthew Lillard
USA 2014
90 mins
Sales Premiere Entertainment Group
Tobi, a retired dancer-turned-teacher, likes his solitary life. In his cosy NYC apartment he can knit and smoke pot as much as he likes. But when Seattle-based couple Mike and Lisa come to interview him for Lisa's dissertation, Tobi finds himself reminiscing about his colourful and flamboyant life as a dancer in the 1960s, a period when he wasn't so alone. But as the questions veer away from the professional to the personal, Tobi suspects there are ulterior motives to their visit, and when secrets are explosively revealed, the emotional fallout leaves all three protagonists changed forever. Patrick Stewart excels in the role of Tobi with fine support from Lillard and Gugino. Match is a poignant film about the role we play in other people's lives.
Emma Smart
The special screening on 26 March is sponsored by the Interbank LGBT Forum Members: Bank of America Merrill Lynch, BNP Paribas, Citi, Deutsche Bank, HSBC, Lloyds Banking Group, Nomura, Royal Bank of Scotland, Royal Bank of Canada and Societe Generale.