The Last One: Unfolding the Aids Memorial Quilt
A moving documentary following the AIDS memorial quilt as it tours the US in a mission to change social perceptions of the disease.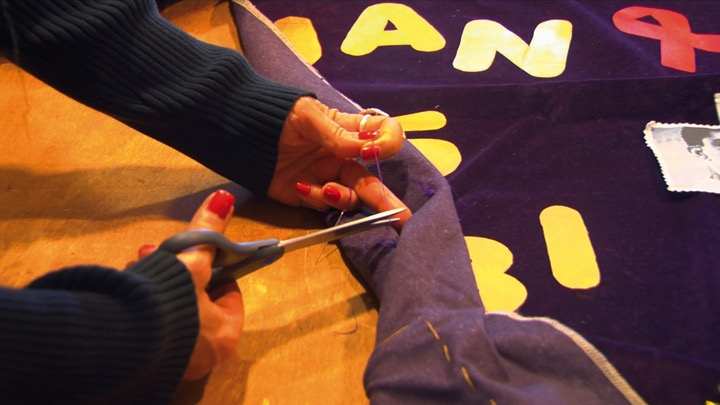 Open image gallery
Director Nadine C Licostie
Producer Nadine C Licostie, Connie Grazia, Annie Groeber, Andrew Herwitz
USA 2014
70 mins
Sales Film Sales Company
The brainchild of AIDS activist Cleve Jones, the AIDS memorial quilt is the largest piece of folk art in the world. It commemorates the thousands of victims of the disease in segments the same size as a standard grave. Yet in each of these segments is the proof that love, admiration and a determination to fight stereotypes were present in the worst years of the epidemic. Nadine C Licostie captures the scale of the project in magnificent aerial shots across Washington Square, as well as the intimacy of a high school gym that has been presented with a fraction of the quilt; a group of teenagers standing up in quiet contemplation, moved to a degree that will affect their whole lives. A bold, beautiful and open-hearted film about a simple project conceived during a candlelight march, which has since become a singular tribute to humanity.
Jay Bernard